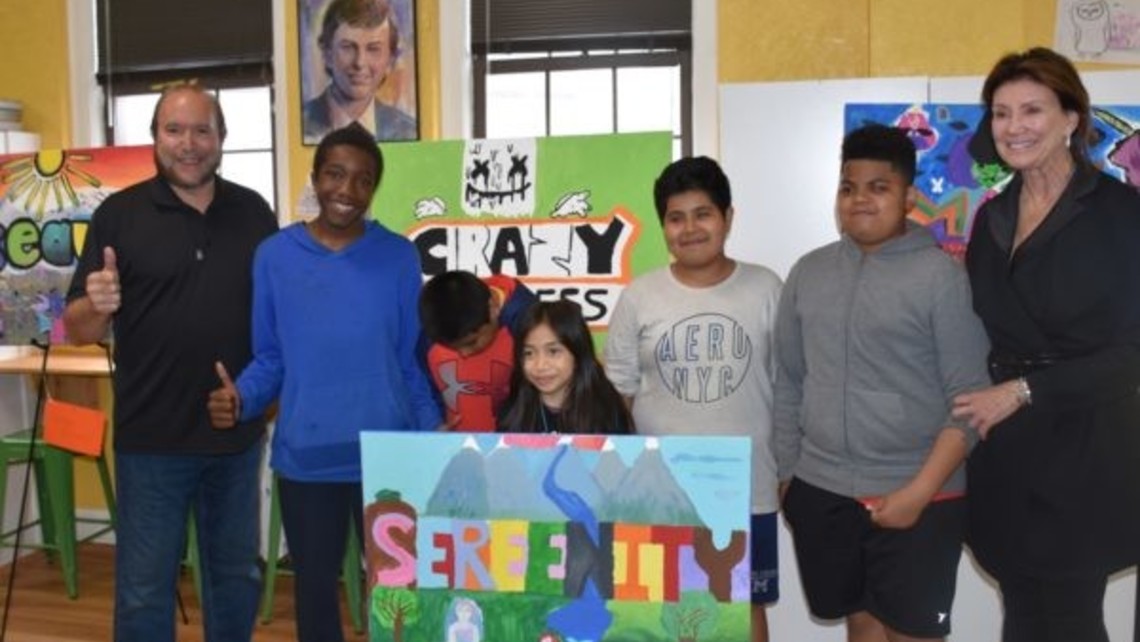 Story and photos by Jakeline Magalhães
(Port Chester, NY – June 26) – On June 13, the Don Bosco Community Center (DBCC) held what the first of what organizers hope will become an annual art show bearing Don Bosco's name. It featured original pictures created during a mural painting program at the Center. The event was attended by the kids and their families, art instructor Daniel DeNapoli, Ann Heekin, director of the DBCC, some volunteers, and Fr. Tim Zak.
This first edition of the program had around 20 participants aged 10-14. The plan is to continue the classes with a new group in September, again under Mr. DeNapoli's instruction.
This project is part of the Don Bosco Boys and Girls Club, offered to the members during the school year and coordinated by Mr. DeNapoli, a legendary art director, filmmaker, and graphic designer.
Other art classes, STEM and STEAM classes, and computer classes are offered throughout the year, too. Club members also receive homework assistance (with computers available), gym time, and a hot dinner.