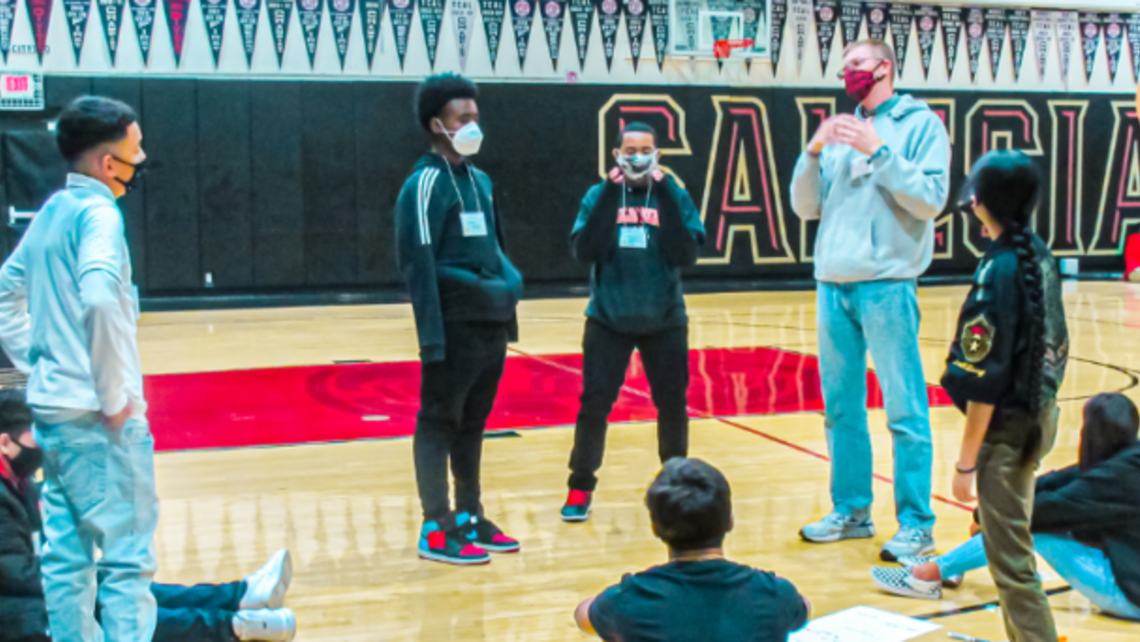 By Fr. John Puntino, SDB
In what may be the only direct experience of an organized pastoral experience while the pandemic restrictions continue, the novices participated in Salesian College Preparatory's Freshmen Retreat on Wednesday, November 18.
There, 56 freshmen attended the retreat in-person while another 42 participated virtually.
The half-day retreat was designed to introduce the freshmen to the four pillars of the Salesian Oratory—home, church, school, and playground.
The four novices each ran one of the activities designed to give the students an experience of the four pillars. By means of a scavenger hunt, the playground experience had them discover various parts of the campus, including the Salesian cemetery. Four school groups of students composed an advertisement for Salesian College Preparatory. To bring out the significance of home, each one shared about the persons who had or are having a positive influence in his or her life. Composing prayers of thanksgiving helped the participants become aware of the sacred atmosphere of a Salesian oratory.
The novices worked together both in preparing for the retreat day and in evaluating the day, thus making the youth ministry event truly formative for them.
Regrettably, the rise of COVID-19 cases in Contra Costa County has forced Salesian College Preparatory to revert to all-virtual instruction. This has caused the cancellation of plans for Project Santa, another ministry experience in which the novices would have participated.
November 23, 2020 - 2:34pm