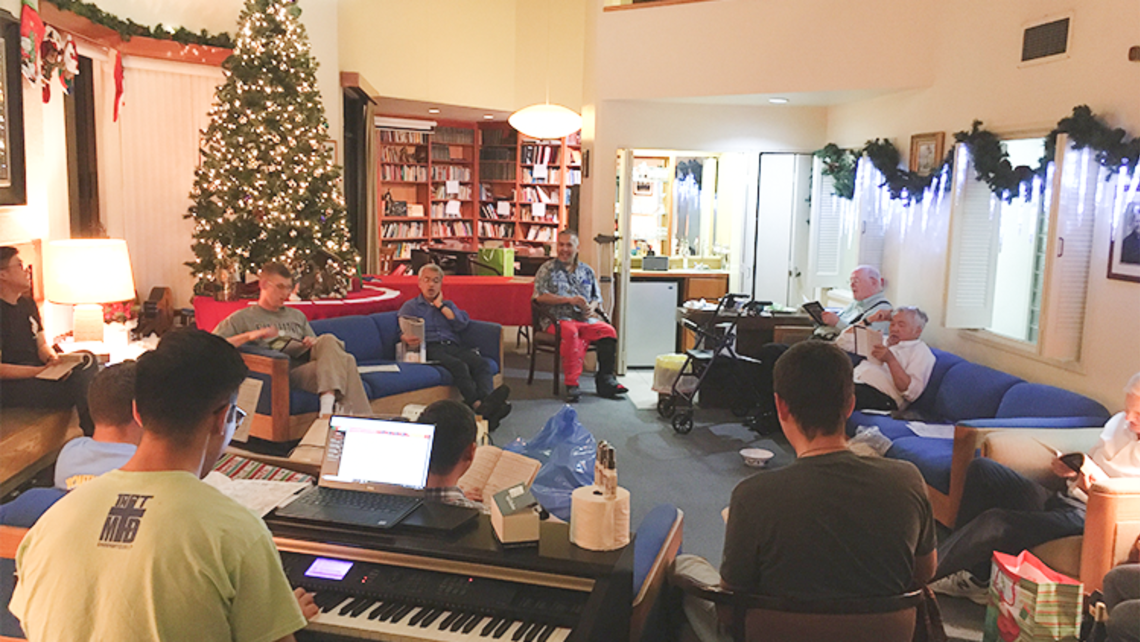 By Fr. John Puntino, SDB
In ordinary times, the Richmond community would host the communities in Northern California—Berkeley, San Francisco, Stockton, and Watsonville—for Christmas dinner and a social that included a very lively White Elephant Gift Exchange.
Not so, this year. A sharp rise in COVID-19 cases in CA and a stay-at-home order in the San Francisco Bay area meant each community had to celebrate by itself. As a result, the novices, Brs. Damien and Khoa, along with Fr. Joe Nguyen, prepared a nine-course meal for the community. The community then held the traditional White Elephant Gift Exchange, which was enriched this year by a Christmas sing-along. Novice Francis Nguyen ably added keyboard accompaniment to the singing.
January 6, 2021 - 12:29pm