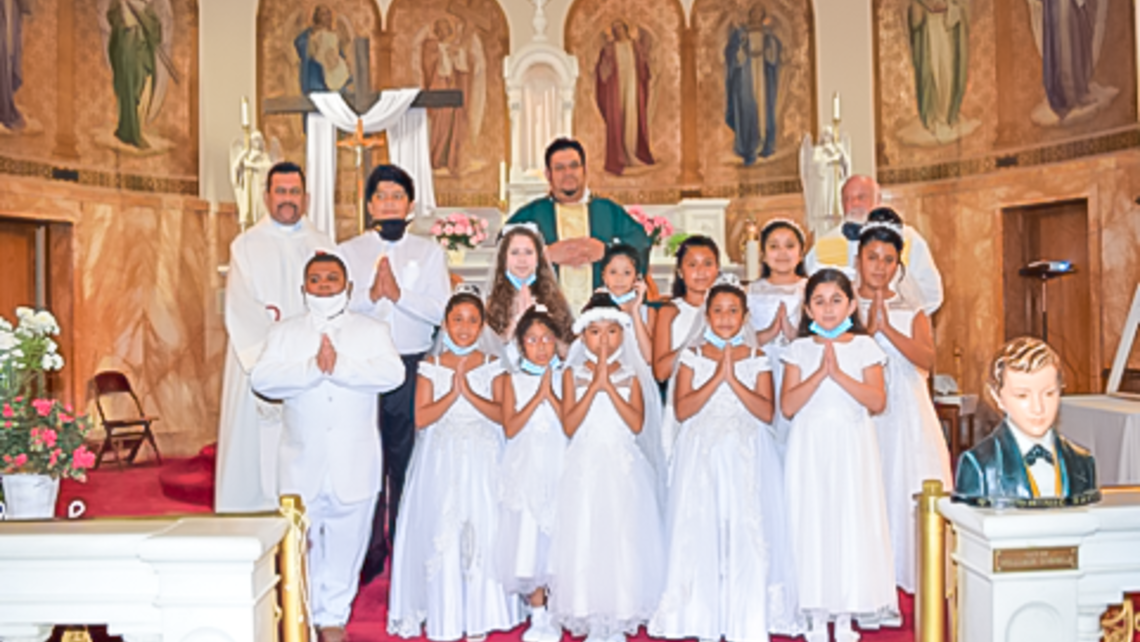 By Anna Samanamu and Fr. Miguel Suarez
(Orange, NJ – August 29, 2020) – It is safe to say that 2020 has impacted each one of our lives—even our spiritual way of life. In fact, 2020 is the first year that our CCD-Oratory program was paused due to the pandemic; nevertheless, that did not halt our program. Thanks to the amazing administration of Ms. Sally Sattan (OLV CCD Coordinator) and all the Salesian brothers and Catechists that volunteered their time, our program continued virtually until May. Despite the hardships of uncertainty, despair, and time management, our youth and Confirmation candidates achieved their knowledge of their sacraments. Alas, before we knew it, we were finally given the green light to proceed and bestow the sacraments of Baptism, Confirmation, and First Communion. What an amazing miracle!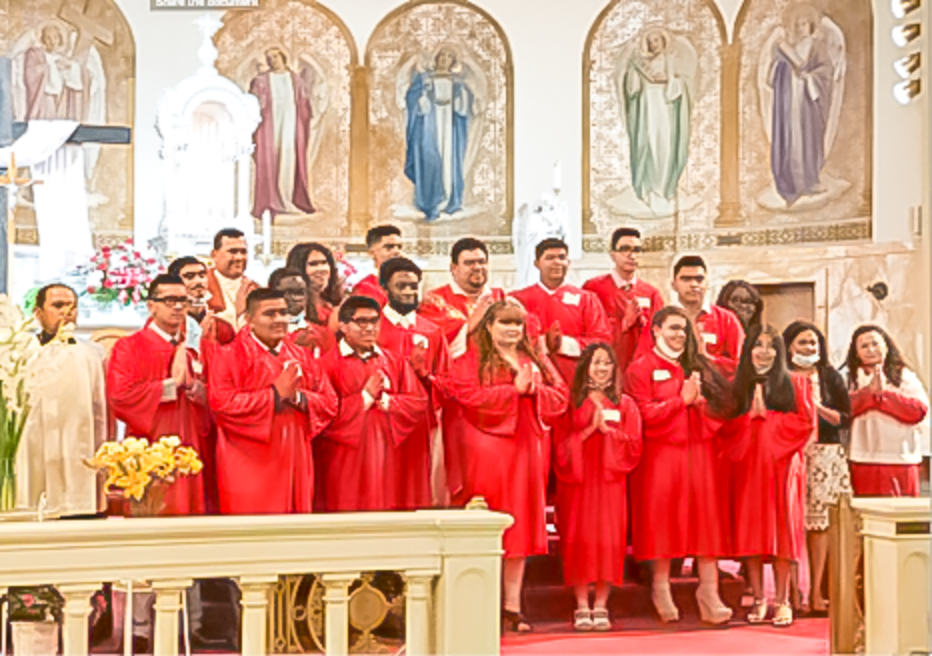 All three masses were celebrated by OLV Pastor, Fr. Miguel A. Suarez, and concelebrated by Parroquial Vicar, Fr. Fernando Ramirez, and OLV Director, Fr. John Nazzaro. The readings and homilies were inspiring and reminded us all what it means to be part of the Catholic Faith. It is truly a beautiful vision to witness during these celebrations is the Holy Spirit being present in each of the candidates' hearts, minds, and souls. Moreover, it is an honor to be part of their educational lives of the sacraments, that demonstrates God's true will within us all to be the mentors for our youth. Additionally, it is a privilege for them to continue to trust in the Lord and never be afraid to express their Faith. The Parish is honored to acknowledge that 12 youths have received their First Communion Sacrament—as well as saluting the 15 candidates who received their Confirmation Sacrament.
Now, when we say God is Good, He truly is! We even had the honor and God's Grace of presenting five adults to receive their Confirmation and even First Communion Sacraments. For every memory or event, there is a beautiful lesson to learn—whilst being in the middle of this pandemic, God does demonstrate His guidance and protection to us by presenting us His Love and Mercy through the Sacraments! This reminds us of Proverbs 3: 5-6: "Trust in the Lord with all your heart; do not depend on your own understanding. Seek his will in all you do, and He will show you which path to take."
We at Our Lady of the Valley Parish, rejoice in this blessing! God is Good, All the Time!
September 4, 2020 - 3:36pm