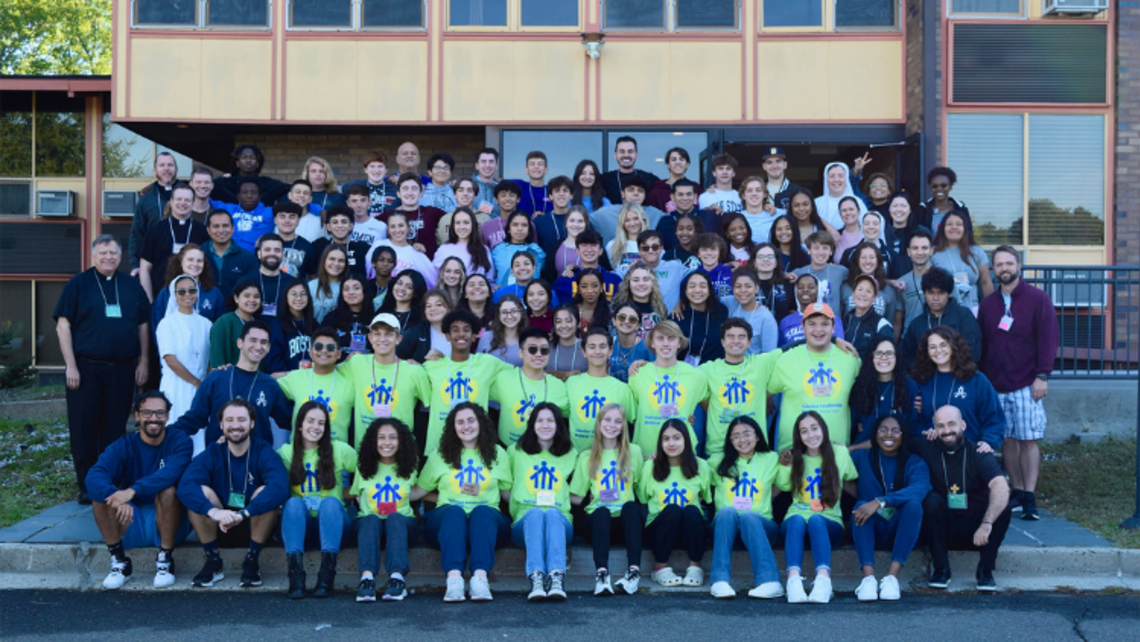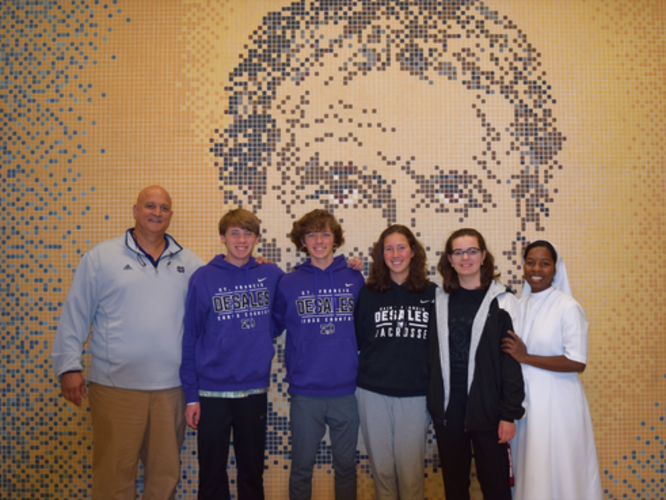 By Amy Stockinger, Office Support Manager, Province Offices of Vocations and Youth and Young Adult Ministry
(New Rochelle, NY – October 25) – The Salesian Leadership Retreat (SLR) occurred earlier this month at the Don Bosco Retreat Center in Stony Point, NY. Seven core team (i.e., young adult volunteers and office staff) and 16 young team members (i.e., high school youth leaders) gathered from Friday, September 30, through Monday, October 3. They were joined from that day through Thursday, October 6, by 77 participants and adult chaperones.
Victoria Weekley served as the retreat director, Fr. Steve DeMaio served as the young team coordinator, and Fr. Lou Molinelli served as the retreat chaplain.
The retreat saw time dedicated to the sacraments, community building, prayer, faith sharing, and fun! This program was especially blessed because it was the first time that St. Francis DeSales High School in Columbus, OH (animated by the Salesian Sisters) was able to join the retreat as participants.
October 25, 2022 - 9:00am