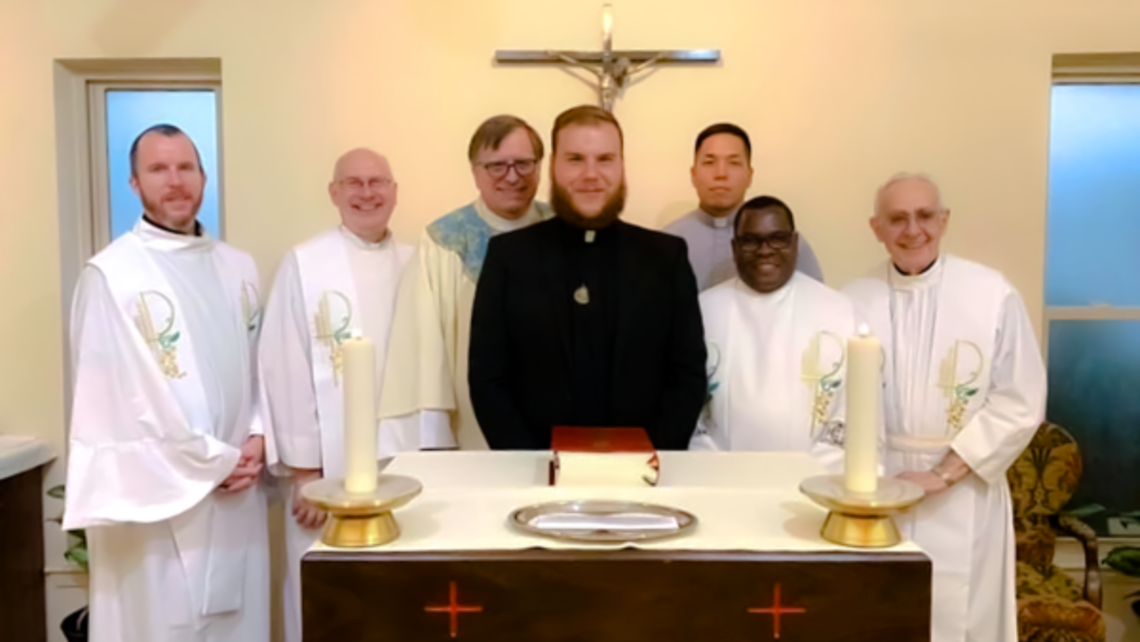 By Br. Tom Junis, SDB
On Friday, August 14, I renewed my vows in Marrero, LA. My renewal this year was a good idea of the reality of our Salesian mission. As I finished a full day of teaching, the laptop stopped working as I taught online students. Next, I worked with the school's technical support person—and was almost late for my own renewal.
During my vow renewal, which took place on the Vigil of the Assumption, Fr. Lou Molinelli gave a homily on the celebration of the gift of religious consecration and witness the renewal of my "Fiat."
"Our Blessed Mother, our Queen of Heaven and Earth, is the model of what we can become with the grace of God," exclaimed Fr. Lou. "Tonight, become even more her beloved Son. Listen to the Word of God with faith, and even when you go through difficulties and trials, even when it seems the world stands in opposition to you, rely on the gift you have been given in your religious consecration, and hold firm to your 'Fiat' as you await God's promised fulfillment of eternal life."
Although we had hoped to celebrate my renewal at an all-school mass, we couldn't due to the pandemic. Nonetheless, I felt very supported in my renewal since we celebrated it as a Salesian community along with the Salesian Sisters. Additionally, an announcement went on my vow renewal throughout the school. A number of the school staff and students congratulated me and said they were praying for me. Overall, it was not what I imagined my renewal would be like, but it was still very beautiful. I am grateful for the supportive community I have around me.
View full-length version of Fr. Lou Molinelli's homily here.