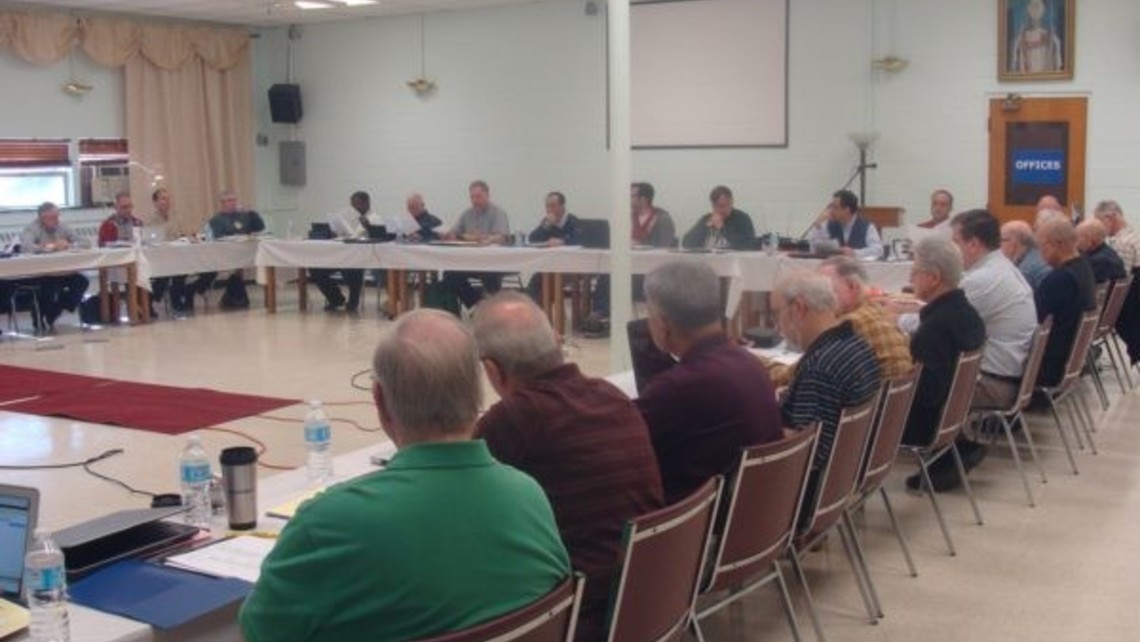 (College Park, Md. – March 12) – The 2019 Provincial Chapter of the New Rochelle Province will take place March 19-22 at Don Bosco Retreat Center in Haverstraw, N.Y.
The Salesian Constitutions describe the provincial chapter as "the fraternal gathering in which the local communities strengthen their sense of belonging to the provincial community, through their common concern for its general problems. It is also the representative assembly of all the confreres and local communities." (C 170)
Chapters are held every three years and in preparation for any general chapter. The last provincial chapter met April 19-27, 2016. This chapter has been convoked in view of the 28th General Chapter, which will meet at the Salesian motherhouse in Turin (Valdocco), February 16-April 4, 2020, to consider the theme "What kind of Salesian for today's young people?"
That theme, then, is also the theme of our provincial chapter. The Rector Major and the moderator of GC28, Fr. Stefano Vanoli, divided that theme into three key topics: priority of our mission to the young; profile of today's Salesian; the Salesian mission shared by Salesians and lay people. In addition, a questionnaire was sent out to be considered by the young people of our presences about what they expect of today's Salesians. Finally, as a follow-up to the last general chapter (2014), GC28's preparatory commission sent to all the provinces a set of nine juridical topics to be considered, such as the responsibilities of the vice provincial and the make-up of the provincial council.
Those are the five items to be discussed at our provincial chapter. A two-page document on each item identifying the present situation, interpreting what the situation is telling us, and suggesting steps to be taken is then to be sent to the GC28 preparatory commission.
Our chapter will also consider matters of local concern, specifically by updating the Province Handbook: general principles for governance, province finances, formation, safe environments for the young, elder care, and youth ministry policies.
Forty Salesians from the length and breadth of the province (from Surrey, B.C., to Sherbrooke, Que., to Belle Glade, Fla., to Marrero, La.) are scheduled to take part in the provincial chapter: the provincial, the chapter moderator, the provincial councilors, all the directors (two of whom have been excused for serious reasons), delegates from each local community, and six delegates elected by the province at large. Fr. Timothy Ploch, general councilor for the Interamerica Region, will be in attendance since, coincidentally, he is in the midst of an extraordinary visitation of the province, representing the Rector Major.
The annual Province Day celebration will take place following the provincial chapter, March 23, at the Marian Shrine in Haverstraw (Stony Point).