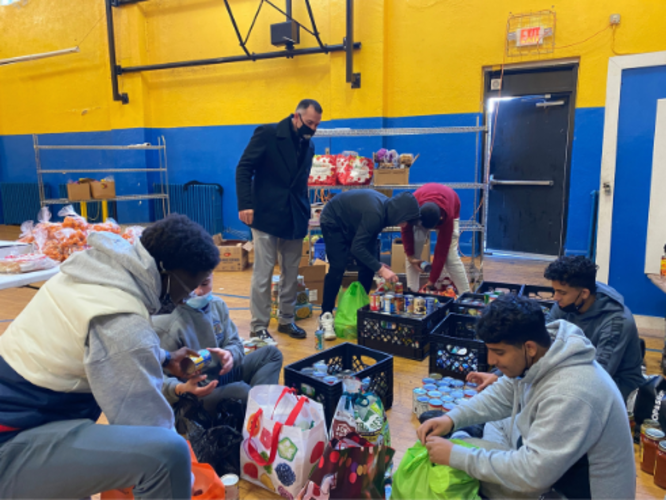 (New Rochelle, NY – November 22) – On Friday, November 19, Salesian High School hosted their first Midnight Run since 2020. We took 10 students down to New York City and fed over 40 homeless people. Mr. Thomas Siefring organized the event for Salesian High School and was accompanied by Fr. Steve DeMaio, SDB and Ms. Vicky Weekley.

During November, Salesian High School also hosted a food drive to support the Don Bosco Community Center in Port Chester, NY. The young men of Salesian raised over 11,000 canned goods and non- perishable items. Watch this video to hear from our young men about what this initiative means to them and to our Salesian mission.
Our next Midnight Run is on Friday, December 3. Please continue to pray for our mission.
November 30, 2021 - 8:55am