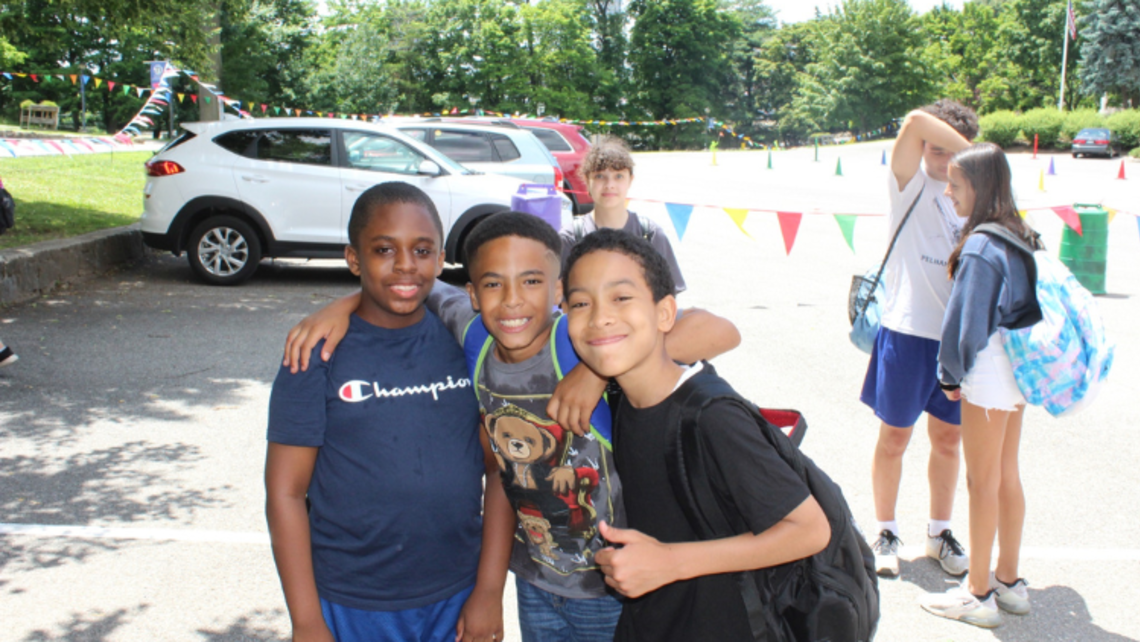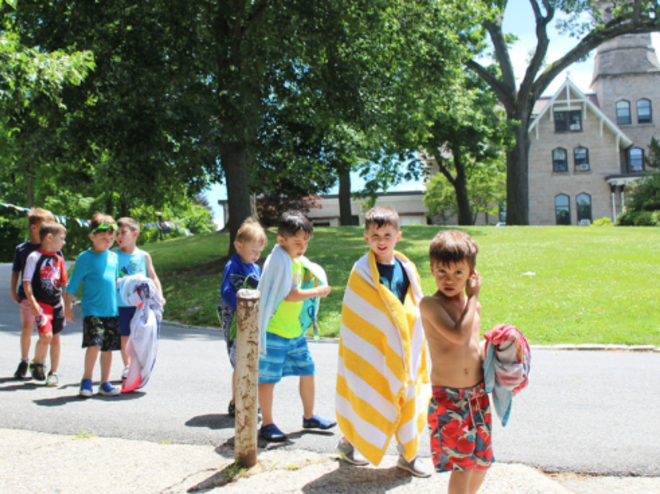 By Julia St. Clair, Province Communications Coordinator
(New Rochelle, NY – July 7) – On Monday, June 27, Camp Echo Bay began its season for summer 2022. The camp runs for seven weeks and will conclude on Thursday, August 11.
This year so far has been Camp Echo Bay's largest yet, as they welcomed 500 kids from ages four through 14, the largest group being 155 campers between ages four to six. The camp also has 80 paid staff members and 35 Salesian High School Volunteers.
"It's great to have the kids back, and you definitely feel the excitement and presence in the property," Salesian SYM and Camp Echo Bay Director Tommy Siefring '13 exclaimed. "You can definitely see that the Oratory is alive this summer."
Camp Echo Bay takes place on the property for Salesian High School and features a plethora of fun activities to keep its campers engaged and happy. Outdoor activities range from a pool, bouncy houses, jumbo water slides, and various sports. Sports are also played indoors in the Wiegand Center and Flattery Hall. Additionally, the main building has a movie room, a video game room, and a board game room.
"There's always something going on," Salesian Summer Volunteer Matthew Boggi '23 shared.
Camp Echo Bay also has themed weeks for the year. They are Nickelodeon Week, Holiday Week, Superhero Week, Star Wars Week, Olympics Week, Disney Week, and Carnival Week.
"We're off to a great start, and we have every expectation for a successful full season," Salesian Social Studies Teacher and Camp Echo Bay Assistant Director Nicholas Federico '09 remarked. "We're blessed to have a qualified, dedicated staff."
Please pray for the campers and staff at Camp Echo Bay and for all camps, campers, and staff members throughout the province. Thank you, Mother Mary and Don Bosco, for uniting Camp Echo Bay and all province camps this summer!