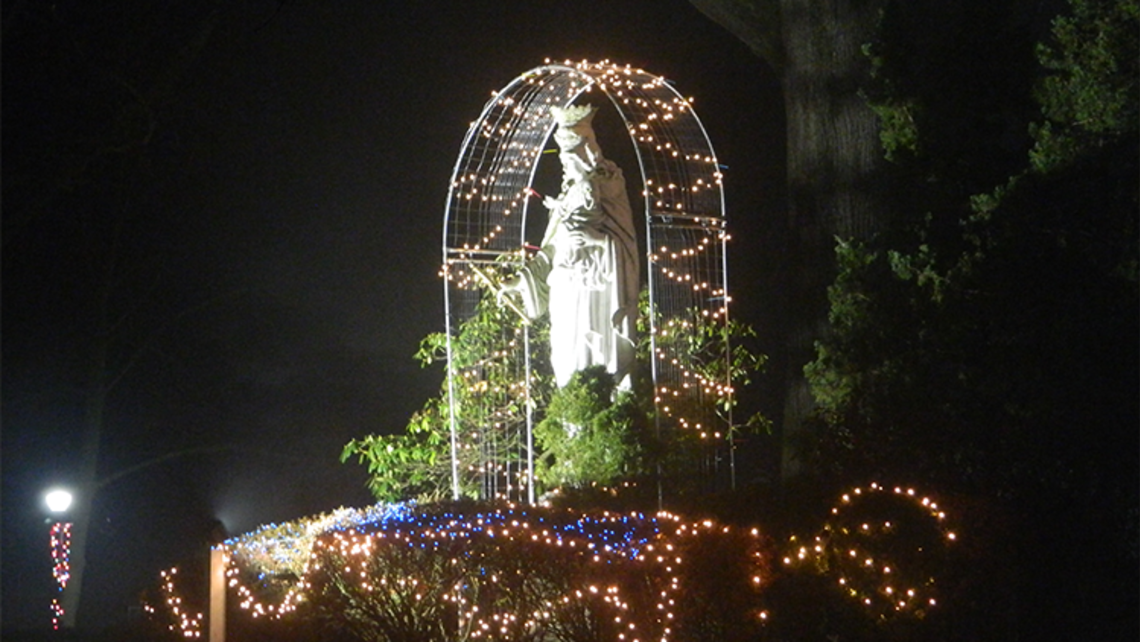 By Thomas Siefring '13, Salesian High School, New Rochelle, NY
On December 11 and 12, Salesian High School held their first-ever Winter Wonderland Christmas Light Show. I directed the event with students and parents. During the festivities, people drove through the Salesian campus and witnessed a true Christmas miracle! Families saw a variety of artwork created by students and a light show that filled them with the Christmas spirit. We had over 800 cars pass through our property, most with two to five people per car, but others with many more! Families also dropped off over 200 toys for our Christmas Toy Drive and an abundance of nonperishable food to distribute to the needy.
As visitors left our Winter Wonderland, many made free-will donations to express their gratitude for this wonderful event. As a result, the students raised over $4,000 in donations for the school. This celebration showed many people that hope and happiness always prevail during these difficult times.
We hope to come back bigger and better next year! Salesian High School wishes you a happy, blessed, and healthy Christmas and New Year.
View more photos on Shutterfly.
December 15, 2020 - 2:02pm