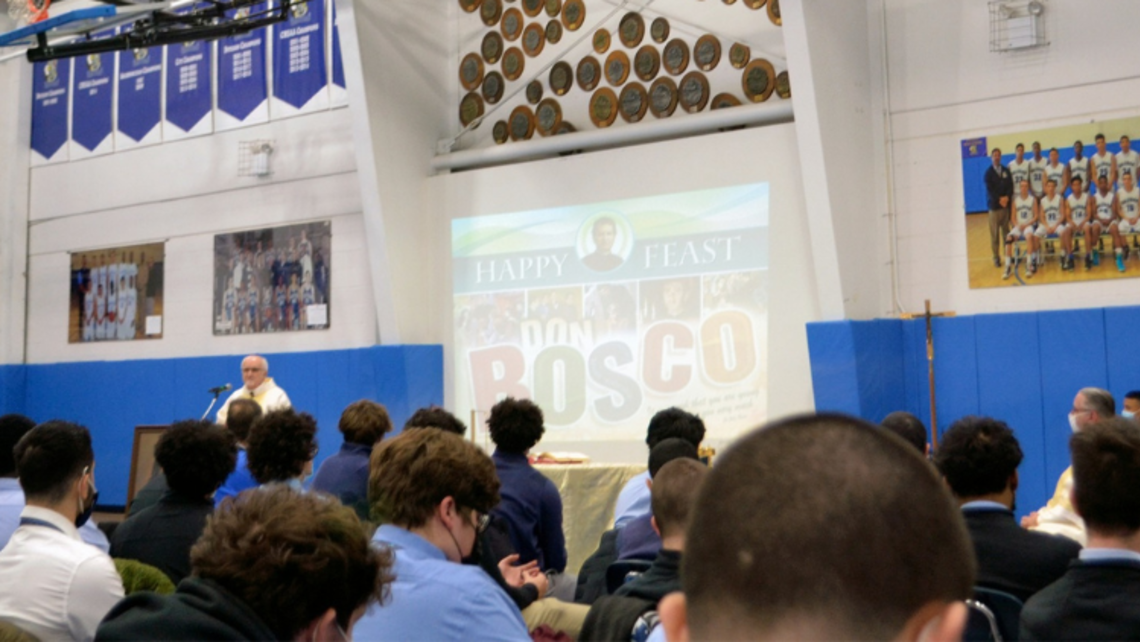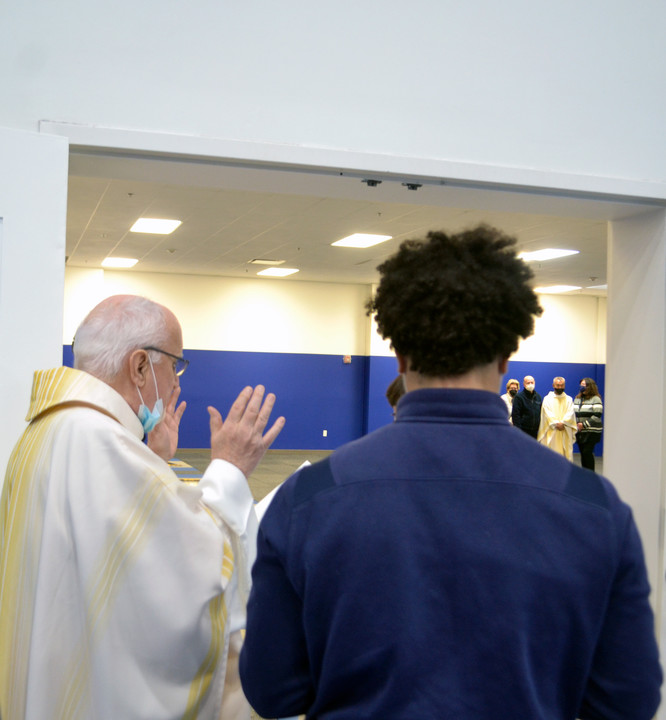 By Julia St. Clair, Province Communications Coordinator
(New Rochelle, NY – January 31) – On Friday, January 28, the New Rochelle community celebrated our Congregation's Father and Founder, St. John Bosco, with a Mass at 10:00 am EST. New Rochelle Director, Fr. Tim Ploch, SDB, presided over the Mass, which took place in the Wiegand Center at Salesian High School. At the end of the Mass, Fr. Tim blessed the school's new wellness center. A festive luncheon followed for the Salesian Provincial Center, Salesian High School, and Salesian Missions staff at 12:00 pm EST in the Salesian High School Cafeteria.
Two days later, on Sunday, January 30, Salesian High School held a Don Bosco Family Mass at 10:00 am EST. The event marked the school's third Family Mass of the academic year. Afterwards, all families, alumni, friends, teachers, and staff were welcomed for breakfast.
January 31, 2022 - 9:44am