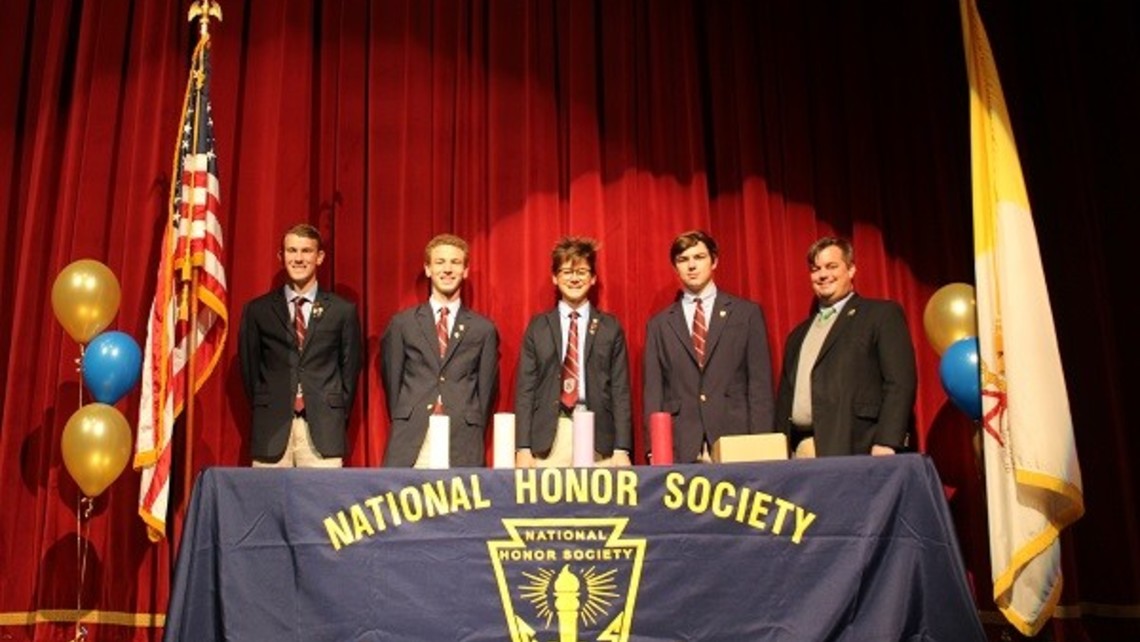 Story and photo by Jennifer Passerino
(Ramsey, N.J. – October 22) – On Wednesday, October 17, Don Bosco Prep in Ramsey  held its annual induction ceremony of the St. Francis de Sales Chapter of the National Honor Society, hosted by Brian Zawiski, NHS moderator. 46 members of the Class of 2019 and 37 members of the Class of 2020 were inducted, with the distribution of pins rite led by Robert Fazio, principal, Laura Hollenbaugh, assistant principal for academics, and Christopher Moore, assistant principal for student affairs. Fr. James Heuser, director/president, gave the invocation, and Fr. Louis Konopelski, vice director, gave the benediction to end the ceremony.
The evening's guest speaker was Christian Stewart, DBP '18, a member of the National Honor Society while a student at DBP. Christian spoke about the perseverance and drive he demonstrated following a tragic accident last July that paralyzed him. Christian continues his rehabilitation and plans to attain his goal of attending Villanova University this coming spring semester.
October 25, 2018 - 4:54pm