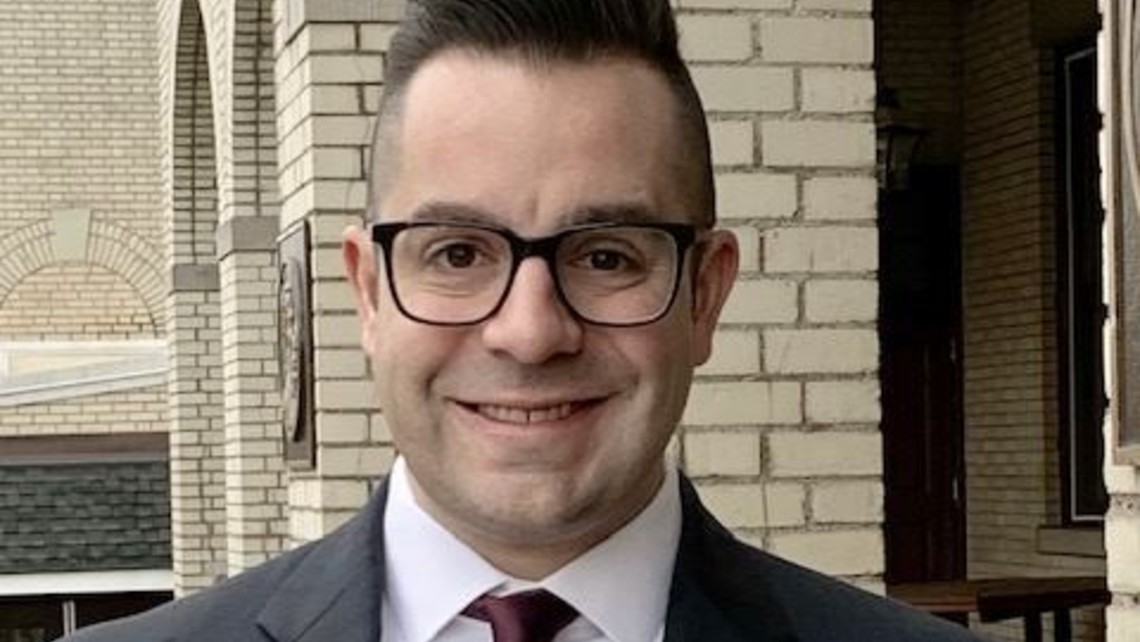 Story and photo by Jennifer Passerino
(Ramsey, N.J. – April 17) – Don Bosco Preparatory High School in Ramsey has announced the hiring of a new principal, Ermanno (Manny) Morelli. The appointment is effective on July 1, 2019.
A 2002 graduate of Don Bosco Prep, Mr. Morelli earned his B.A. in history from Boston College, after which he went on to earn two Master's degrees, an M.Ed. in teaching and curriculum from Harvard Graduate School of Education and an M.A. in education leadership from Ramapo College of New Jersey.
Mr. Morelli has most recently been serving as dean of students at Regis High School in New York City. Prior to that, he taught over ten years in several schools: Westwood High School, Cresskill Middle/High School, and Newark Academy, where he also served as director of the Community Service Program. He has also been an adjunct professor at Relay Graduate School of Education in Manhattan, forming social studies teachers and designing curriculum.
"It is a proud moment to welcome back an alumnus as our new principal. Manny embodies the best of a Don Bosco Prep education, and he will build well on the academic excellence, spiritual vitality, athletic distinction, and accomplishment in the arts that is the tradition of Don Bosco Prep," said Fr. James Heuser, director/president.
Mr. Morelli will replace Robert Fazio, who will step into the role of Don Bosco Prep's president on July 1, 2019. He will be the first lay president in the school's 104-year history.
"I am humbled and honored to serve as the next principal of Don Bosco Prep," said Mr. Morelli. "It is an incredible gift to know I'm coming home to the place that played such an important role in molding me into the man I am today. Bosco's focus on faith, service, and academic rigor empowered me to choose the education profession, and I am excited to pay that forward to the next generation of Ironmen as we work to bring Bosco to the next level."