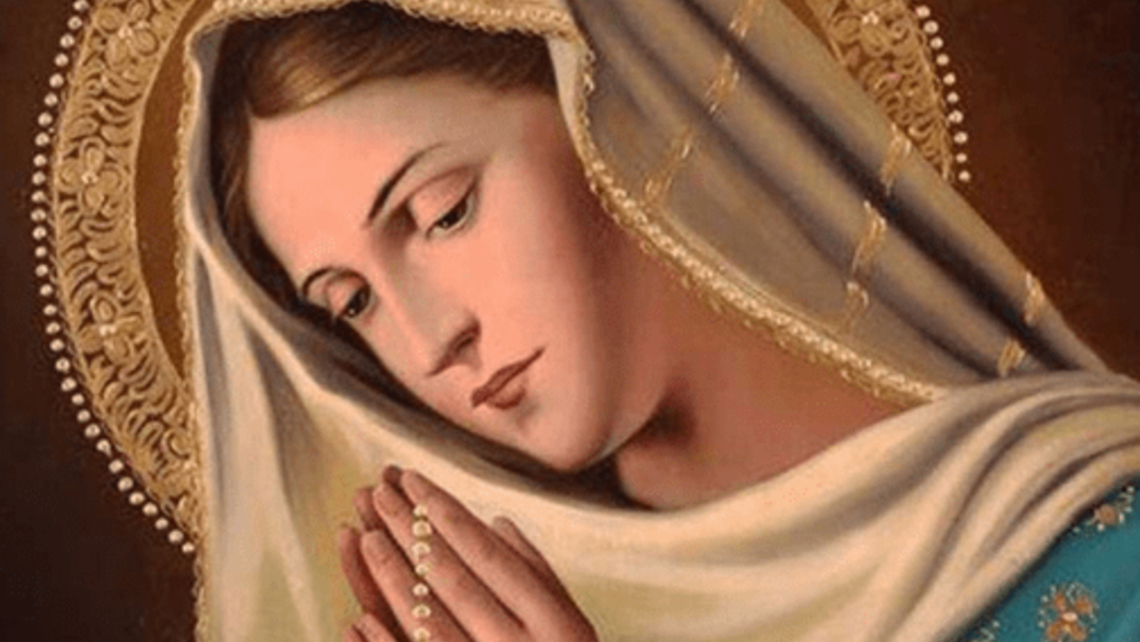 Dear Confreres,
Just two days ago, we celebrated the Solemnity of the Immaculate Conception. In two days, we will celebrate the Feast of Our Lady of Guadalupe. These liturgical celebrations help us to more fully "entrust ourselves to her, the humble servant in whom the Lord has done great things, that we may become witnesses to the young of her Son's boundless love." (Const. 8) Thanks to Fr. Mike Pace for his beautiful reflection on the Blessed Virgin Mary, which was included in Salesian News last week.
In this edition of Salesian News, I would like to share with you some province updates:
Fr. Mike Pace has returned from Turin to Toronto for the time being. It was easier to complete the residency requirements for Italy from Canada since so many of the offices are closed in Europe due to the coronavirus. He will be working from home on projects for Turin, including the Salesian Family Spirituality Days. Welcome back, Fr. Mike.
We also welcome Fr. Sean McEwan back to our province. He has received a temporary (three year) transfer to SUE. After his 14-day quarantine, he will spend a few weeks visiting his family in Nova Scotia. Then he will return to South Africa for a few months to work for a smooth transition for the new director of the province office of planning and development. He will come back to the SUE province around Holy Week. He is assigned to the Salesian community in Etobicoke, ON.
We welcome Mr. Nicholas Jandernoa, who has been accepted into the candidate program. He will arrive in Orange, NJ in January and start classes at Seton Hall at the end of the month. As we welcome Nicholas, we are reminded of the constant need to pray for vocations to Salesian religious life and to be bold in proposing this call to the young. Please include this intention in your prayers during the Christmas novena.
Congratulations to Fr. Mike Conway, who was honored by the Catholic Business Network of Montgomery County as the Community Leader of the Year at their Annual Gala held on Thursday, December 3. This year, the gala was held virtually. The CBN-MC Gala supports Catholic education throughout Montgomery County. Along with Fr. Mike, the other honorees were: Businessperson of the Year—Bob Easby-Smith; Paul G. Zurkowski Founder's Award—Mark Johannessen; Catholic Schools Volunteer of the Year—Joy Jones from St. Bartholomew School; and Catholic School Business Partner of the Year—Megan Cole of Cole Funeral Services. Over $85,000 was raised the night of the Gala for scholarships and grants. You can see the hour-long program, including Fr. Mike's introduction by Giancarlos Reyes, a DBCR sophomore, and Fr. Mike's remarks at https://www.cbnmc.com.
It has been two weeks since we celebrated Thanksgiving in the USA. Even before the holiday, there has been a steady increase in the number of cases of COVID-19 in Canada and the USA. This seems to be an unfortunate trend that will continue into the Christmas holidays. You all received the sad news of the death of Sr. Maruja Cause, Franciscan Sister of the Atonement, from COVID-19. Some confreres and even entire communities have had to quarantine because of testing positive or being close to someone who tested positive. We have to continue to take seriously the protocols to prevent the spreading the virus, with a serious concern for the wellbeing of our confreres and those we serve. Each state/province and each diocese has established guidelines that SDBs should follow. I realize that Christmas and New Years are times to visit family and friends. However, those plans may need to be canceled this year. We want to be close to the young and our colleagues, but for their wellbeing and ours, we may not be able to have the usual Christmas parties or exchange greetings in the usual way, including greeting parishioners after Mass. It is an inconvenience to constantly wear a mask and use hand sanitizer, but it is also an expression of selfless charity. We may have to cancel or drastically limit participation in religious services. We know that some students and parishioners live in densely populated housing, putting them at higher risk of exposure to and spread of the virus. We can encourage them to attend the live-streamed services or meetings. We are teachers and pastors, therefore we should do all we can to protect people from the virus and remind them how to stay safe. Once again, I emphasize the importance of carefully following the state/province and diocesan guidelines. This does not mean we stop our apostolic activity, but with the creativity and initiative of Don Bosco, we find ways to educate and evangelize while keeping people safe.
Many parishes and schools set up a beautiful scene representing the birth of Jesus. I invite you to take a good quality photo of this scene and send it to Julia St. Clair at [email protected]. We will use some of the photos in our social media posts in the Christmas season this year and next year.
By now I'm sure you have heard that the Pope has announced a Year of St. Joseph, which began on December 8, 2020, and will conclude on December 8, 2021. We welcome this announcement, recalling the great devotion St. John Bosco had for St. Joseph. Let's begin to think about special ways we can honor the Patron of the Universal Church, especially on March 19 and May 1. We join the Church in praying:
Hail, Guardian of the Redeemer, Spouse of the Blessed Virgin Mary.
To you God entrusted his only Son; in you, Mary placed her trust; with you Christ became man.
Blessed Joseph, to us too, show yourself a father, and guide us in the path of life.
Obtain for us grace, mercy, and courage, and defend us from every evil. Amen.
United in Christ,
Fr. Tim Zak
December 10, 2020 - 2:17pm