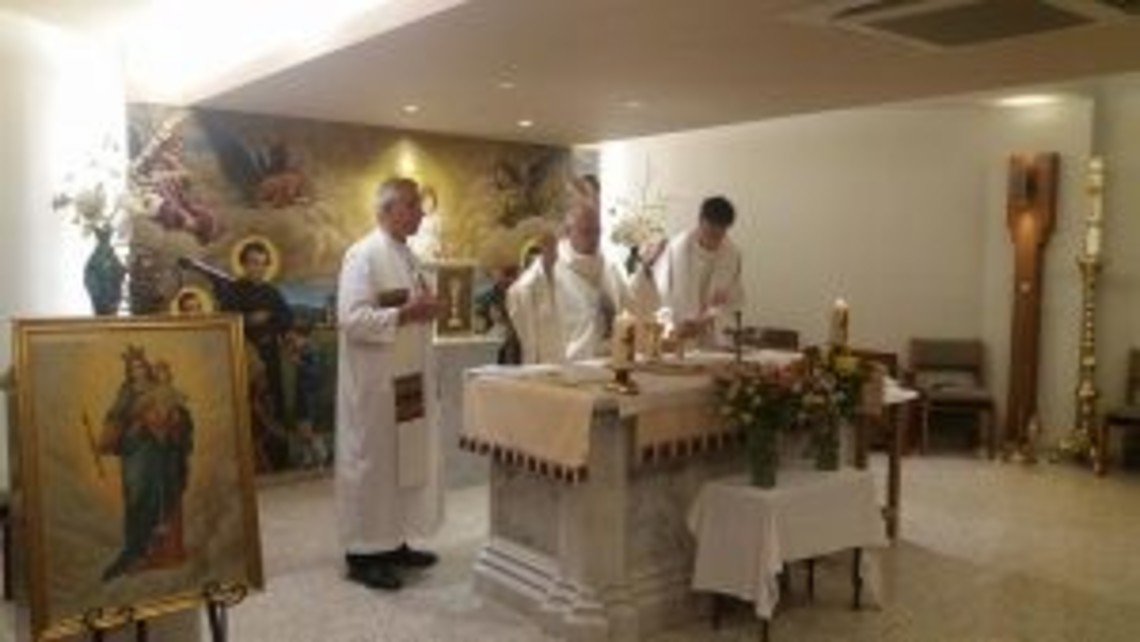 (New York City – May 29) – Although the Salesian parish of Mary Help of Christians Parish on East 12th Street in Manhattan no longer exists, the charism of Don Bosco and devotion to Mary Help of Christians are still alive in the Big Apple.
Last Saturday, May 26, around 100 members of the old community gathered in the chapel of Mary Help of Christians in the basement of Immaculate Conception Church on East 14th Street to celebrate the great feast of their patroness.
Fr. Mark Hyde, SDB, the last pastor of Mary Help of Christians Parish, presided at the Mass, and Fr. Peter Gozdalski, SDB, and Fr. James Flanagan concelebrated.
Fr. Mark preached a homily in English, and Fr. Flanagan delivered one in Spanish. The latter said at the end, "The church of Mary Help of Christians no longer exists physically, but it remains alive within each one of us." He thanked the Salesians for their assistance and presence on this special day.
After Mass, everyone shared a delicious lunch and participated in raffles in the hall in front of the chapel. The chapel was renovated and adapted by the Salesians a few years ago and is maintained by a group of former Mary Help of Christians parishioners.
Through Fr. Hyde, Salesian Missions gave everyone a book, available in Spanish or English, according to each person's preference.