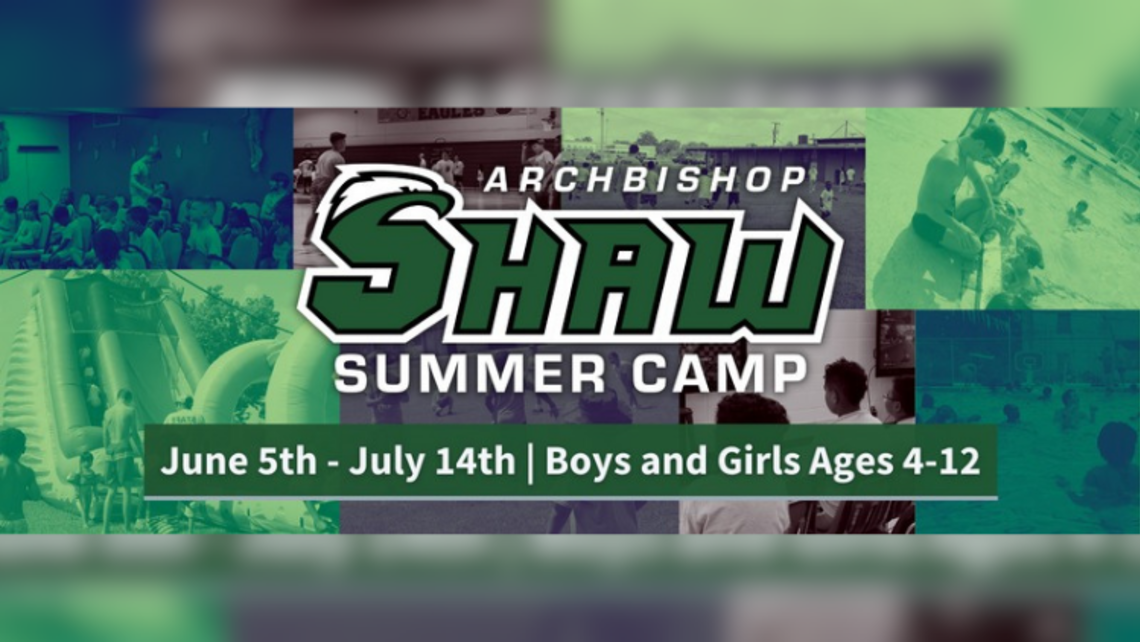 (Marrero, LA – March 29) – Summer camp registration is well underway at Archbishop Shaw High Scool! Although this year's camp is filling up fast, there is currently still room for more campers.
Archbishop Shaw runs a fun, Catholic Salesian camp that helps young people grow closer to one another and God. Archbishop Shaw's summer camp allow campers to choose their weekly schedules from a plethora of activities, including favorites like swimming, playing in the game room and with musical instruments, basketball, cooking, wrestling, and beach volleyball. We hope you will become a member of Archbishop Shaw's summer camp family!
Register today at www.archbishopshaw.org/summer-camp!