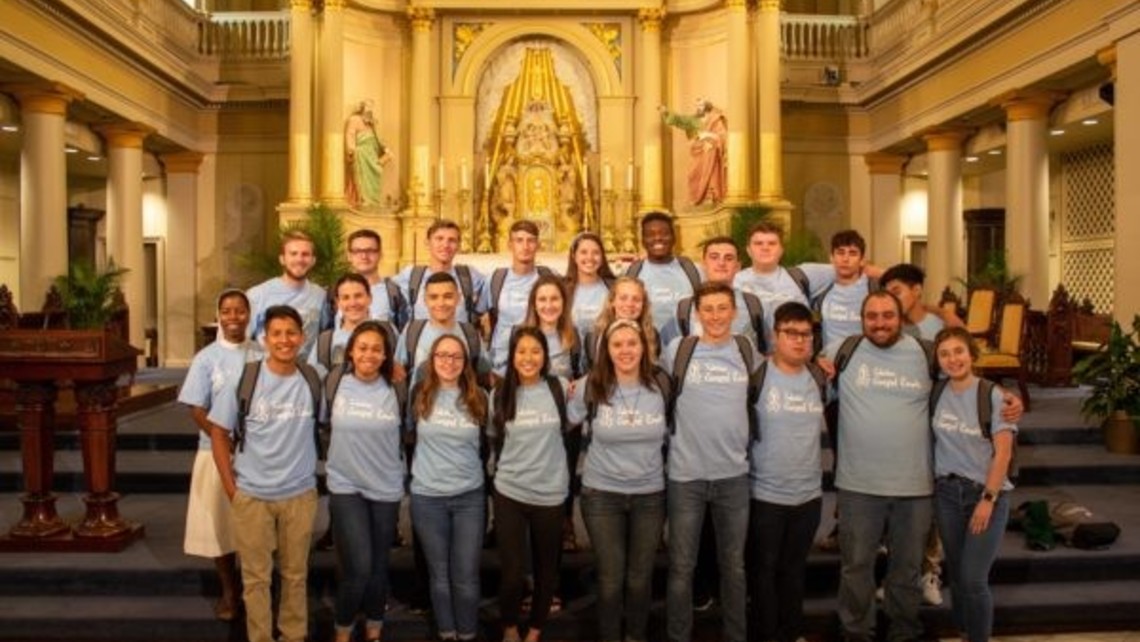 By Amy Marinaro
(Marrero, LA – July 22) – Archbishop Shaw High School hosted 25 youths, young adults, and adult chaperones for Gospel Roads I in New Orleans, LA, July 6-11. The program was shortened due to the approach of tropical storm Barry. Gospel Roads I is a province program run by local communities; it combines service with retreat aspects.
Lindsey Nguyen, a student at Academy of Our Lady in Marrero, reflects on her experience on GR NOLA this summer:
My experience on Gospel Roads Nola this year was amazing because all the participants were locals. I felt at home the whole time, especially while doing service because we were all able to give back to our own community. That everyone knew each other before the retreat made it easy for everyone to open up and just be themselves. We all needed this in our own way, and having each other made everything so much better. GR Nola is a once-in-a-lifetime experience, but I wish I could do it all over again.