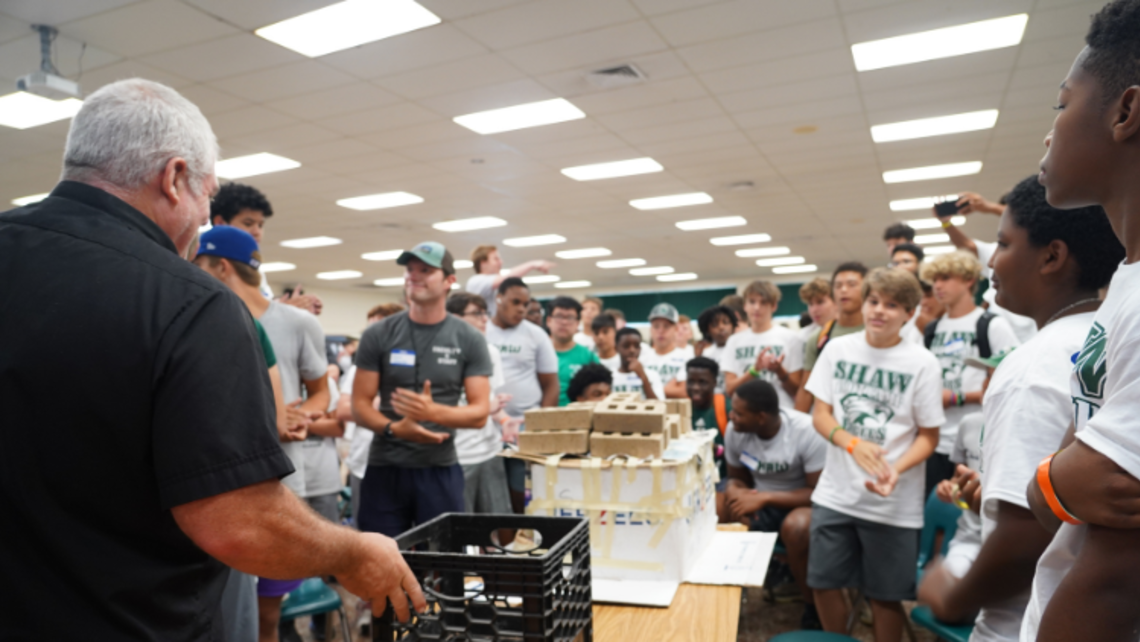 By Fr. Steve Ryan, SDB
(New Rochelle, NY – August 10) – One hundred new eighth graders and 27 new freshmen attended boot camp at Archbishop Shaw High School (Shaw). The boys were excited to meet their new classmates. The Salesians and the administrators were also excited to see our new students.
The program primarily stressed Shaw's Salesian spirit and fraternity. The boys really experienced "The Don Bosco Way" we do things here at Shaw. They played multiple sports, lots of icebreaker game, did a trust walk, learned about ways to get involved, and had prayer and daily worship. The new students have already embraced our school's Salesian culture of faith and fun.
There was no cost to participate in the program. Several local restaurants donated lunch. Raising Caines and Rib Shack were amazing supporters, while Papa Johns gave us a great discount. Terrytown Café also donated a huge amount of donuts.
The new students now have a good idea of what it is to be a Shaw Eagle. They are part of the Salesian Family. Thanks to Joann and Coach Hank Tierney for great support. Thanks also to student upperclassmen who acted as team leaders. Last, many thanks to Mr. Collins and Mr. Russo.
August 10, 2022 - 10:00am