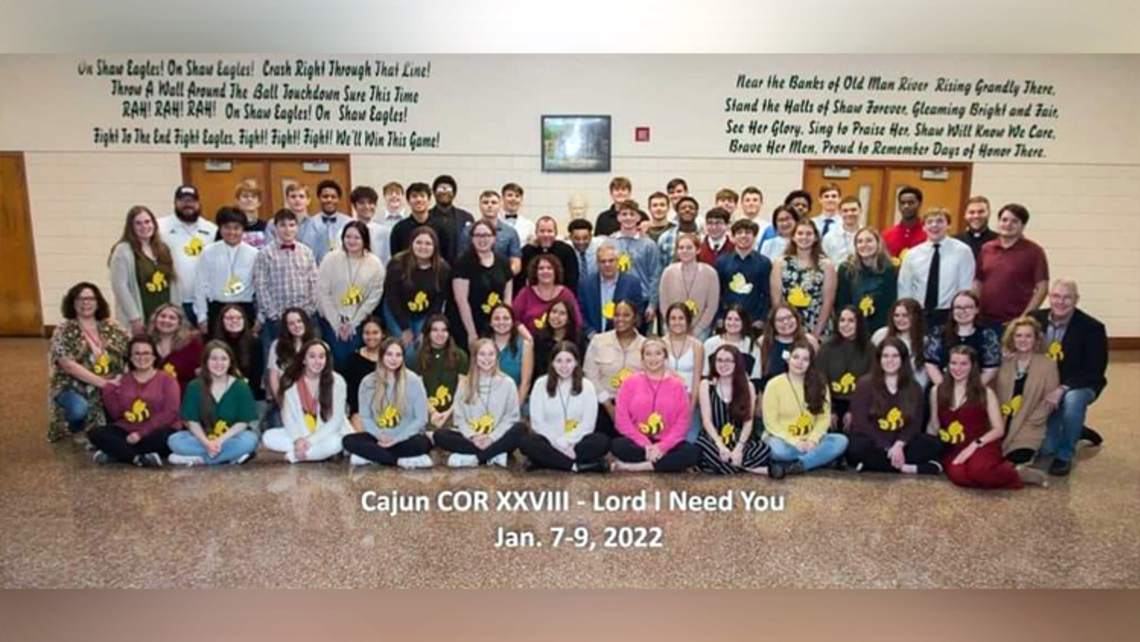 By Br. Tom Junis, SDB
(Marrero, LA – January 11) – This past weekend, Archbishop Shaw High School (Archbishop Shaw) hosted the 28th Cajun Christ in Others Retreat (COR). The retreat was attended by 25 students from Archbishop Shaw and 25 students from the Academy of Our Lady. It was beautiful to see students, who were originally nervous and unsure what to expect, come into the retreat and begin to open up and share right away. Students also commented on how they felt like they could be themselves, were able to know themselves better, and grow both in community and in their relationship with Jesus. I have been able to be a part of the past two CORs. Each retreat has helped me grow in my own faith and identity as a Salesian being able to accompany my students from Archbishop Shaw and those from the Academy of Our Lady and to see them have life- changing encounters with their peers and God.
We are thankful for the many volunteers who made the weekend possible, and we owe a tremendous debt of gratitude to the Taix family—Lonnie (Archbishop Shaw Class of '87), Janice, and their children Ryan (Archbishop Shaw Class of '18), and Clare—who put countless hours of time into making this retreat a beautiful experience.
January 11, 2022 - 12:49pm