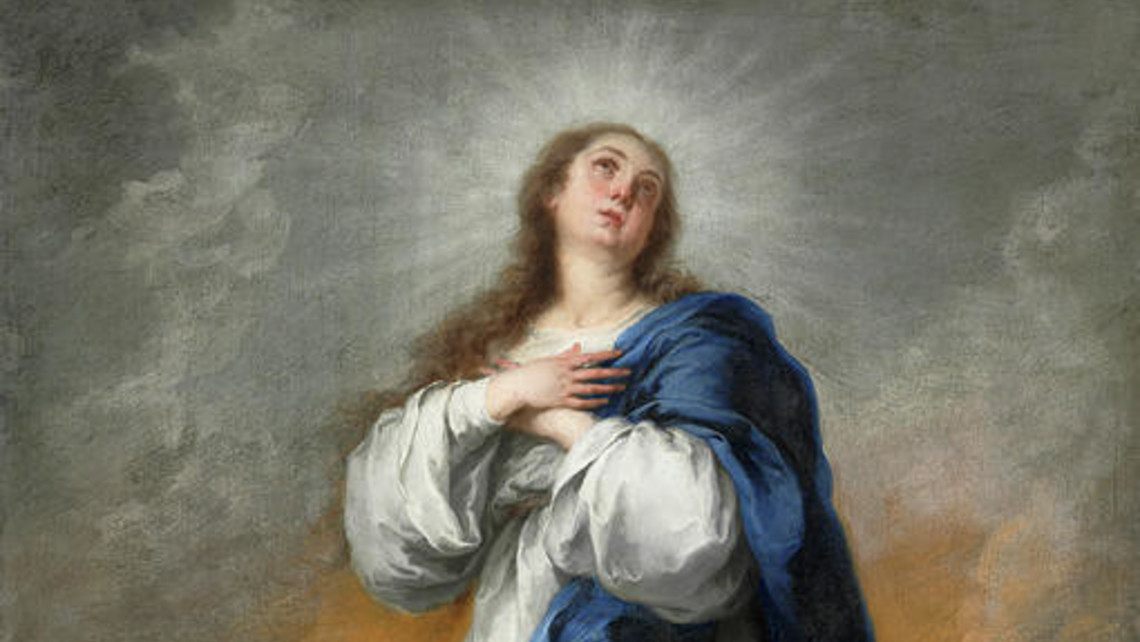 Day 4 – December 2: "The Mighty One has done great things for me"
We should acknowledge our need to reflect on our lives and direct them toward the future.  To have a past is not the same as to have a history.  In our life we can have plenty of memories, but how many of them are really a part of our memory? How many are significant for our hearts and help to give meaning to our lives?  In social media, we see the faces of people appearing in any number of pictures recounting more or less real events, but we don't know how much of all this is really "history," an experience that can be communicated and endowed with purpose and meaning.  Television is full of "reality shows" which are not real stories, but only moments passed before a television camera by characters living from day to day, without a greater plan.  Don't let yourselves be led astray by this false image of reality!  Be the protagonists of your history; decide your own future.
Act of Veneration to the Immaculate Virgin Mary (Pope Francis, December 8, 2013)
Virgin most holy and immaculate, to you, the honor of our people, 
and the loving protector of our Church,
do we turn with trust and love.
You are all-beautiful, O Mary! In you there is no stain of sin.
Awaken in all of us a renewed desire for holiness:
may the splendor of truth shine forth in our words, 
the song of charity resound in our works, 
purity and chastity abide in our bodies and hearts,
and the full beauty of the Gospel be evident in our lives.
You are all-beautiful, O Mary!
In you the Word of God became flesh.
Help us always to heed the Lord's voice:
may we never be indifferent to the cry of the poor,
or untouched by the sufferings of the sick and those in need;
may we be moved by the loneliness of the elderly
and the vulnerability of children, 
and always love and respect the life of every human being.
You are all-beautiful, O Mary!
In you is the fullness of joy born of a blessed life with God.
Help us never to forget the meaning of our earthly journey:
may the kindly light of faith illumine our days,
the comforting power of hope direct our steps,
the contagious warmth of love stir our hearts;
and may our gaze be fixed on God, in whom true joy is found.
You are all-beautiful, O Mary!
Listen to our prayer, graciously hear our plea:
may the beauty of God's merciful love in Jesus remain in us,
and may this divine beauty save us,
our Church and the entire world.  Amen.
December 2, 2018 - 4:41pm