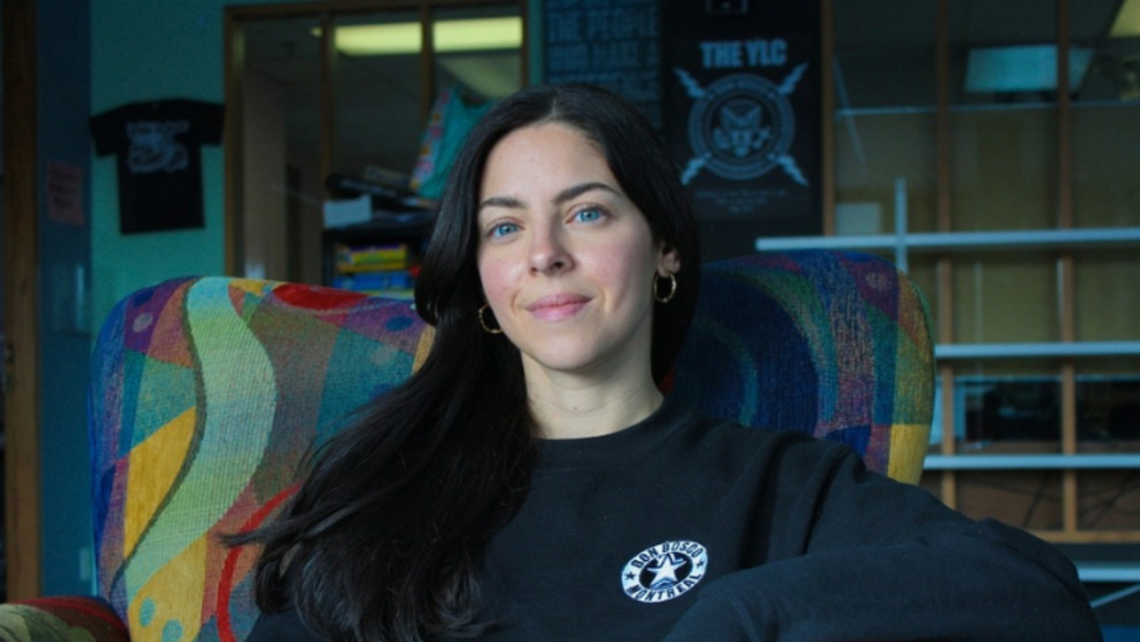 By Yohann Goyat, L'informateur of Rivière-des-Prairies, Montréal, QC
Translated by Fr. Richard Authier, SDB
Amy El-Zammar spent most of her childhood at the Don Bosco Youth Leadership Centre (DBYLC) in Montréal, QC. She is now 36 years old and recently became the assistant directress of the center's programs.
"The DBYLC has been my whole life," Amy, who is also a mother with a family, shared.  At the age of six, she frequented the DBYLC to pass time and to meet other children of her neighborhood. She saw it as both "a safe space and a family."
The years passed and the summers all resembled each other. Amy would go on to spend the greater part of her time in the DBYLC's summer camps, which she described as a "big family" and an "unbelievable experience."
Yet all good things come to an end. When she turned 13, Amy became "too young to work at camp and too old to be a summer camper." She remembered having been in tears when she received the news. Happily, she would succeed in obtaining a summer position as a volunteer to help younger children. Later, she lived out her adolescent years between college, university, and the Don Bosco Youth Leadership Centre. Amy realized that she no longer wanted to leave due to her strong feeling of belonging to Don Bosco's marvelous family.
What goes around, comes around!
Her family life and future career in communications caused her to eventually move to another borough of Montréal. After having been absent for nine years, Amy returned to her home in the borough of Rivière-des-Prairies. She called changes with her children and the Covid-19 pandemic a "graced moment." She also saw it as a time to rethink oneself, along with one's psychological health and profession.
Yet life can be pleasantly surprising, as she was offered the position of assistant program directress at her beloved DBYLC. "What goes around, comes around," she pondered. "The only place where I could see myself being at home is at the DBYLC."
Sharing her life experience for the good of others
Amy El-Zammar directs the principal programs of the DBYLCC, like study tutoring, basketball, ball hockey, girls club, boys club, and many others.
Yet the new assistant directress also wants to share her life experience. She hopes to launch a program that would permit young mothers to have a support group during their maternity leaves.
If a very important objective of the DBYLC is to form young leaders, then the journey of Amy El-Zammar can be a source of pride for the DBYLC.
 
January 24, 2022 - 8:00am