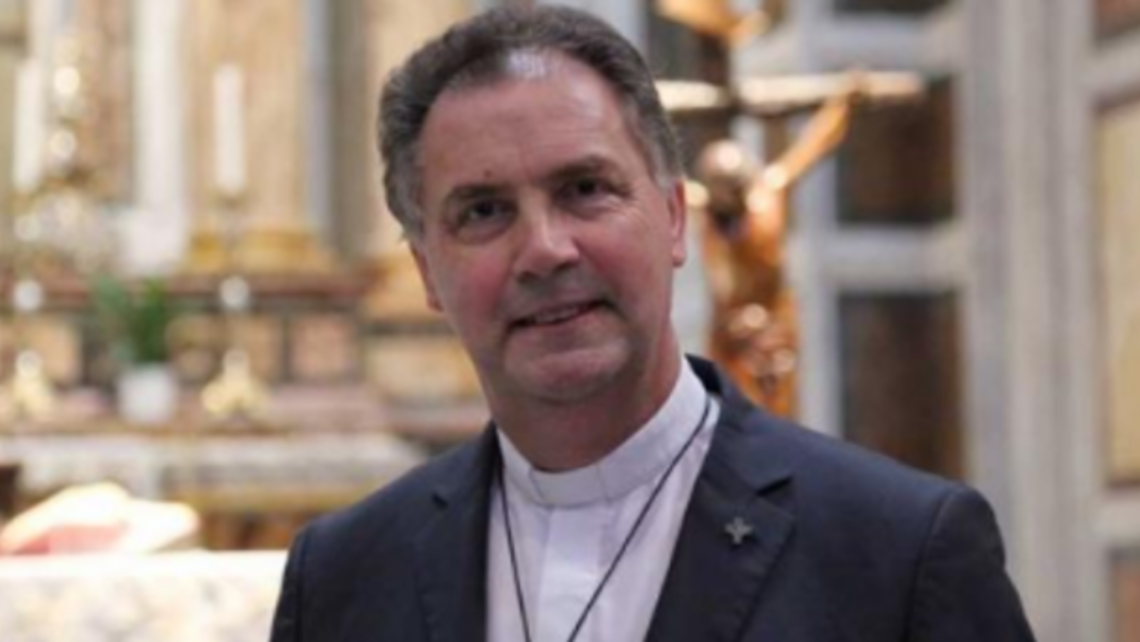 By Julia St. Clair
The Rector Major, Fr. Ángel Fernández Artime, will celebrate his 60th birthday tomorrow, Friday, August 21. As members of the Salesian family, we rejoice with our Rector Major on his special day and milestone birthday.
Fr. Fernández was born in Gozón-Luanco, Asturias, Spain. He made his first profession at the age of 18 and proclaimed his perpetual vows six years later. On July 4, 1987, Fr. Fernández and was ordained a priest in León. He holds a Doctorate in Pastoral Theology and a Licentiate in Philosophy and Pedagogy.
Prior to his time as Rector Major, Fr. Fernández served as Province Youth Ministry Delegate, Rector of the school at Ourense, and as a member of the Provincial Council and Vice Provincial, as well as the technical commission that prepared the 26th General Chapter. From 2000 to 2006, he was the Provincial of León.
Three years later, Fr. Fernández was appointed Provincial of South Argentina. During his time as Provincial, he met and personally collaborated with Jorge Mario Bergoglio, the future Pope Francis, who was then Cardenal Archbishop of Buenos Aires.
On March 25, 2014, the 27th General Chapter of the Salesian Congregation elected Fr. Fernández as the Rector Major, thereby making him the tenth Successor of Don Bosco. This meant that he could not take his original appointment as Provincial of the then-new province of Mary Help of Christians in Spain made a few months prior.
Earlier this year, the Congregation's 28th General Chapter renewed his mandate of Rector Major through 2026. Let us celebrate and honor our Rector Major, as well as all he has done—and continues to do—for our Salesian family through his leadership. May Don Bosco and Mary Help of Christians bless him and guide him now and always.
Happy Birthday, Fr. Fernández! We hope and pray you have a wonderful day.