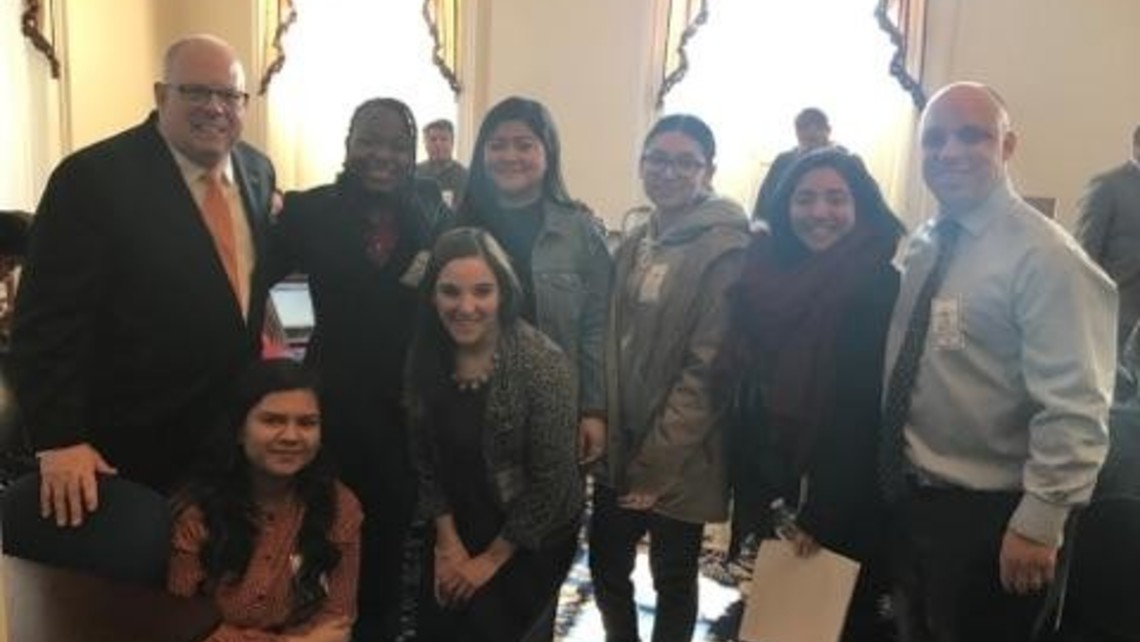 (Takoma Park, Md. – March 15) – On March 15 young women of Don Bosco Cristo Rey High School in Takoma Park participated in a "poster" style presentation at the state capitol in Annapolis. Each school presented its work and interest. Maryland Governor Larry Hogan and others walked around and spoke with each school and listened to their informal presentation.
DBCR's presentation consisted of discussing our Girls Who Code project (HTML/CSS unit in IT2), and their work in AP Computer Science. Additionally, any students working in STEM work placement positions discussed those as well.
The young women of DBCR were very impressive. The Governor was engaged the whole time he was with them and kept talking to them until his aide pulled him away.
The students were accompanied by Jeremy McDonald of DBCR's IT staff, who is Girls Who Code moderator, and Mandy Dols, a volunteer assistant to the group.