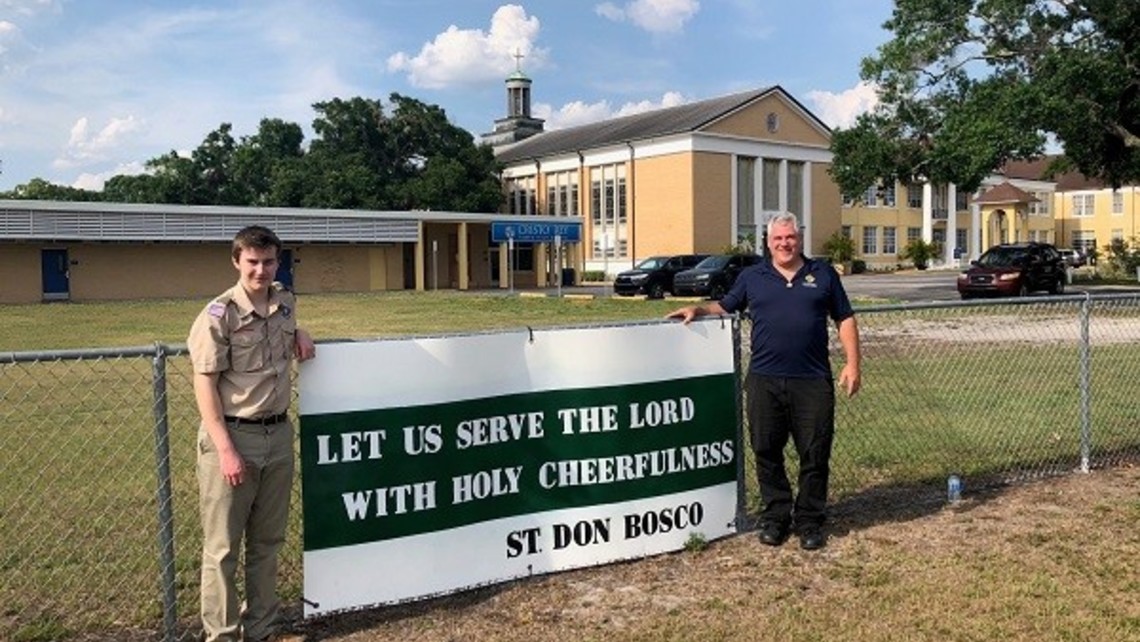 By Fr. Steve Ryan, SDB
Michael Busser is a sophomore in high school and a Scout in Troop 4 at a local Tampa parish. He was trying to figure out what he could do for an Eagle Scout Project when he came up with the idea of signs to go around the outfield of Mary Help of Christians' baseball field. Lots of baseball fields (Little League, high school, and professional) have signs around their outfield fences. But Michael did not want to collect ads from local businesses and use the signs for revenue. He wanted, instead, to use the signs to evangelize – to give a good message of hope and love to all the people playing on the field or watching the baseball games.
"What quotes would go on the signs?" Michael wondered. Bible verses? Sayings of famous people? Quotes of Popes or saints? Michael settled on quotes from the patron saint of young people – Saint John Bosco. 
The outfield signs are now up. They give a message to the young from Don Bosco:
"Do the ordinary things in an extraordinary way."
"Let us serve the Lord with holy cheerfulness."
"Tell my boys I will be waiting for them in Paradise."