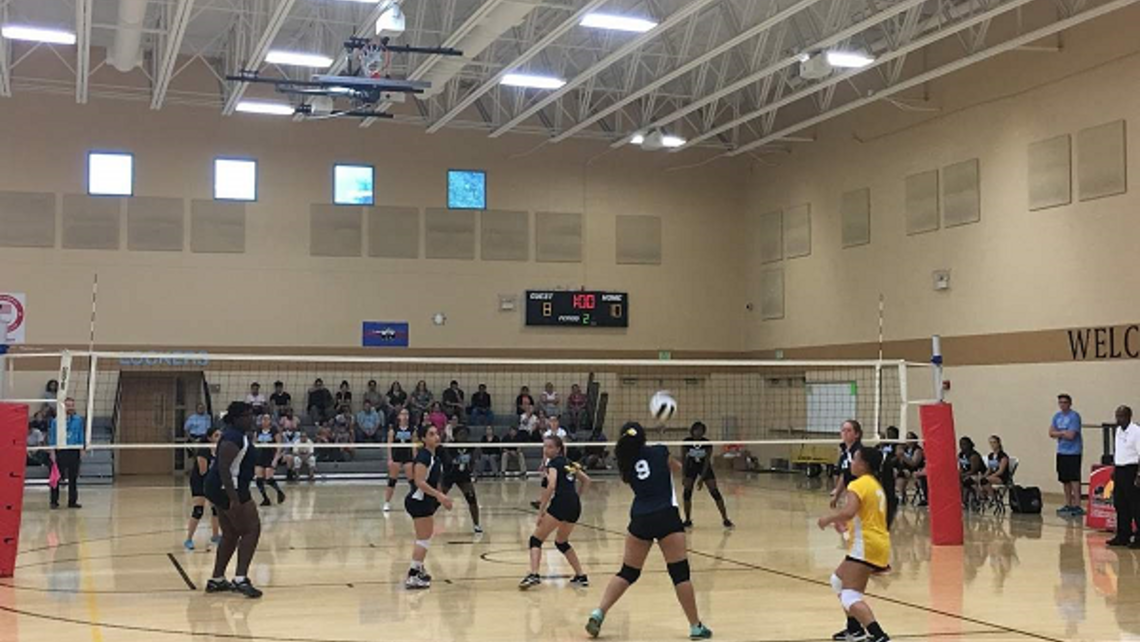 By Manny Diaz
A packed gym witnessed CRT's volleyball team win their first varsity sports match against Pepin Academy.
As the fall semester at Cristo Rey Tampa begins to wind down, the campus is still abuzz with a high energy for athletics.
One of the greatest signs of growth across the high school, now in its third year, has been the speedily growing sports program. From starting out with a recreational volleyball team made up of some students who had an interest in the sport to now having five varsity sports programs, the school is showing a continued interest in meeting the different needs of the students.
This year students are able to participate in a wide variety of sports, including volleyball, boys basketball, girls basketball, boys soccer, and girls soccer. Students and faculty are working to find other activities that could one day become a part of the sports programs such as swimming, archery, and possibly even fishing. The students are thrilled with the continued development of the sports programs, and this excitement has translated into some great victories for the Panthers across the sports program.
The next big step the program plans to take is to apply for membership in the Florida High School Athletic Association in 2019, which would open up greater possibilities for scheduling matches within the district and competing in local tournaments. In the words of Cristo Rey Tampa's athletic director John Davidson, "It's an exciting time to finally see our sports program taking off."
December 20, 2018 - 4:11pm