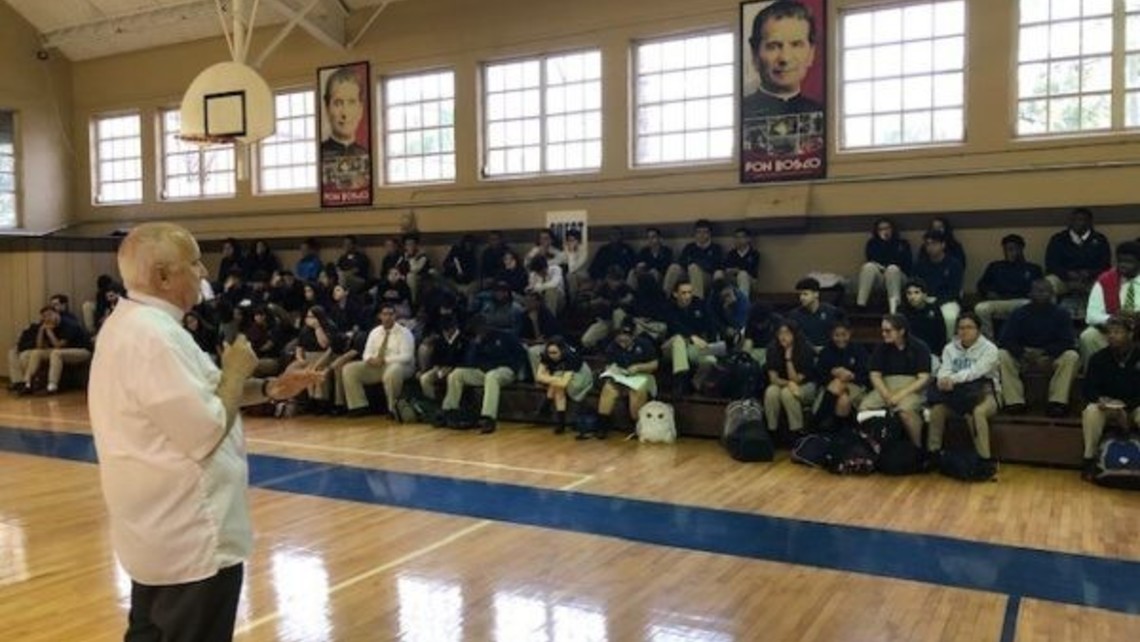 Photo: Fr. Tim Ploch speaking to Cristo Rey Tampa students during their morning convocation.
(Tampa, Fla. – February 26) – As part of the extraordinary visitation of the province of St. Philip the Apostle, Fr. Tim Ploch was at Mary Help of Christians Center in Tampa, February 13-21, representing the Rector Major.
Fr. Ploch spoke with the 20 religious brothers and priests of the Mary Help of Christians Salesian community. According to the Regulations of the Salesian Congregation, in this "special visit" the regional councilor demonstrates the attention of the Congregation for the individual religious and reiterates to him the importance and meaning of community life.
Fr. Ploch also met with the lay people involved in the Salesian mission at Mary Help. He toured the campus with student ambassadors from Cristo Rey Tampa High School and spoke to the students at their morning assembly. He met with local Salesian Cooperators. He presided at the 11:00 a.m. Sunday mass and joined a meeting of the parish council. He shared lunch with staff from the various ministries of Mary Help and joined the Center's staff and EPC meetings.
To round out the extraordinary visitation, Fr. Ploch presided at daily Mass for the Salesian Sisters at Villa Madonna convent and made a courtesy visit to Bishop Gregory Parkes at the St. Petersburg diocesan offices.
In the closing remarks of his visitation report, Fr. Ploch reminded the community that "everything here at Mary Help belongs to everyone here at Mary Help. There are no separate kingdoms but rather a living experience of the vine and the branches where we remain, love, and bear fruit. Through the intercession of Mary Help of Christians, our mother and patron, may we learn to belong more to God."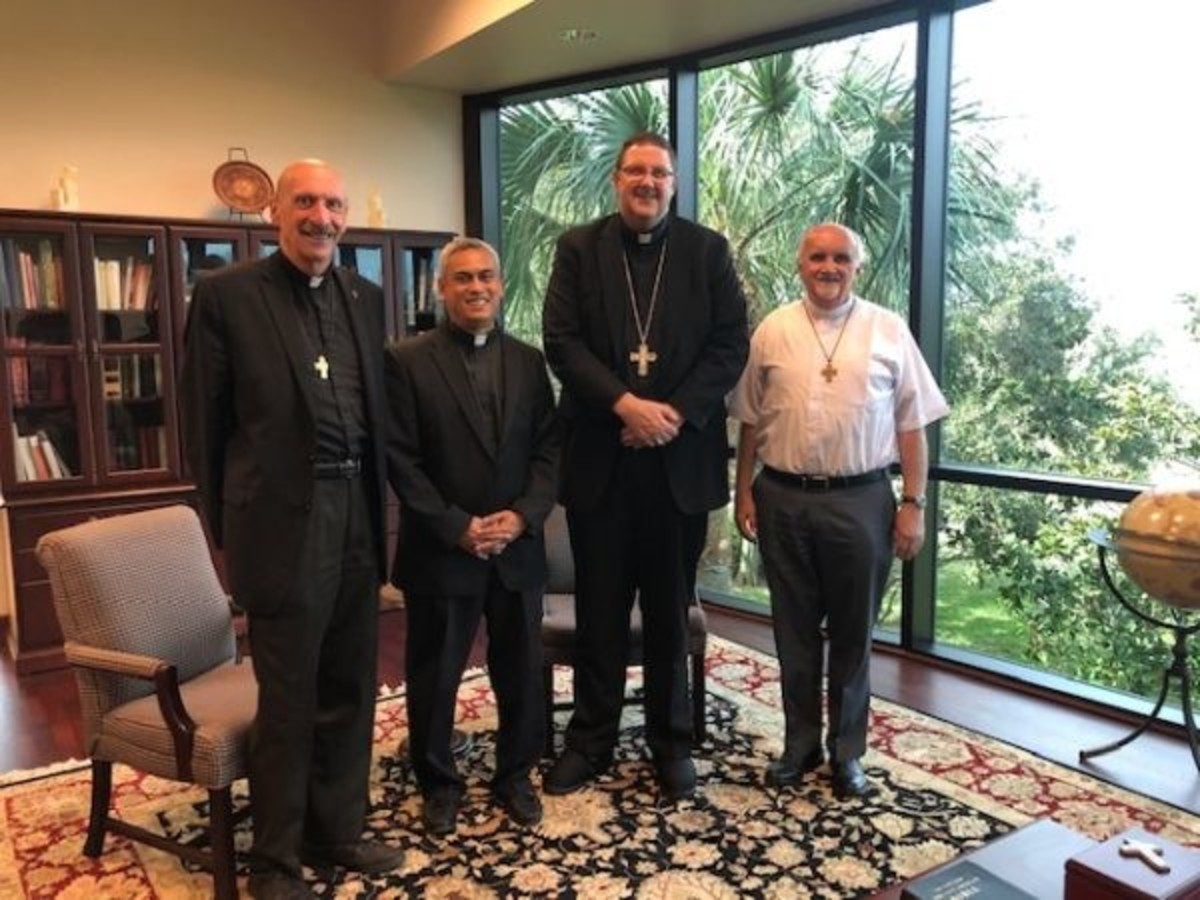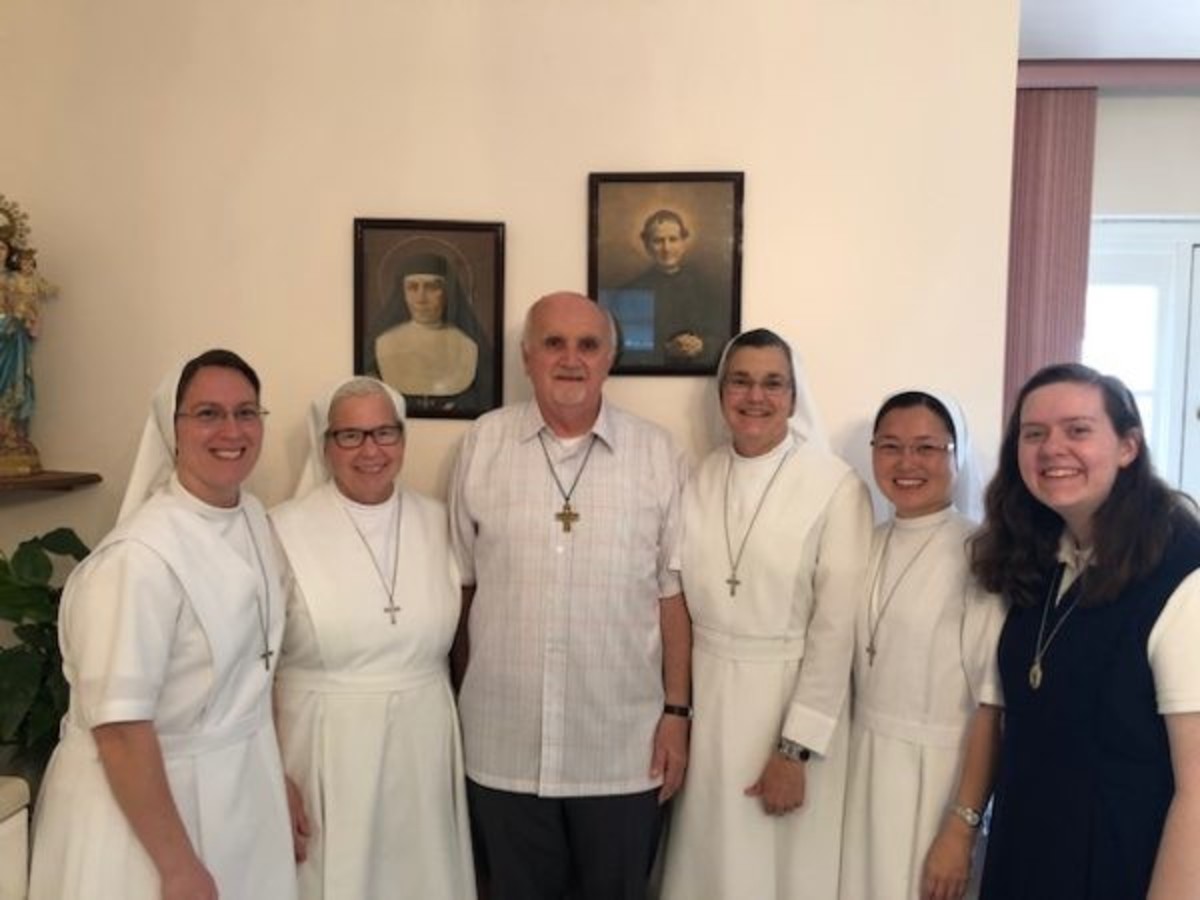 February 28, 2019 - 1:42am