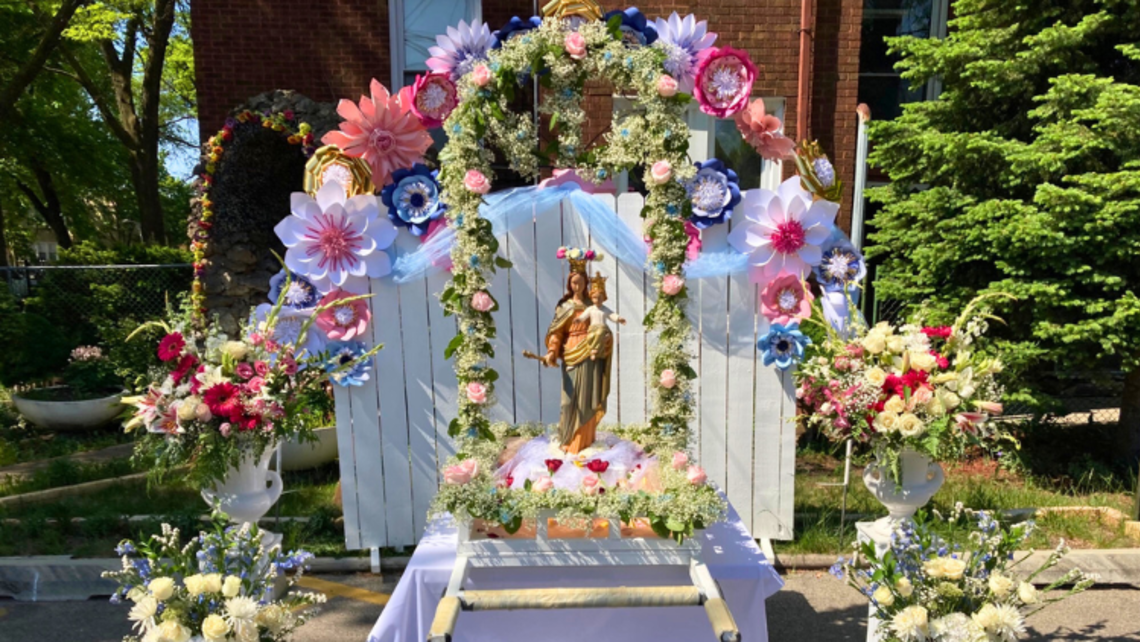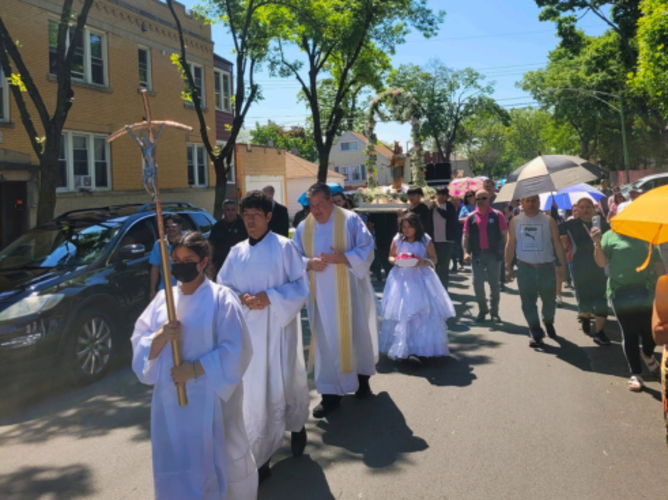 With submissions by Fr. Rich Alejuanas, SDB; Fr. Tom Dunne, SDB; and St. John Bosco Parish Port Chester's Facebook
Some of our communities held early celebrations for the Feast of Mary Help of Christians. Here is how three of our communities in the Eastern USA observed Our Lady in a spirit of Salesian joy.
CHICAGO
On Sunday, May 21, the Chicago Salesian presence held its now annual Mary Help of Christians procession from St. John Bosco Church to St. James Church through the streets of its Riis Park neighborhood. With a police escort over 300 adults and young people evangelized with Mother Mary and a public witness of prayer and song.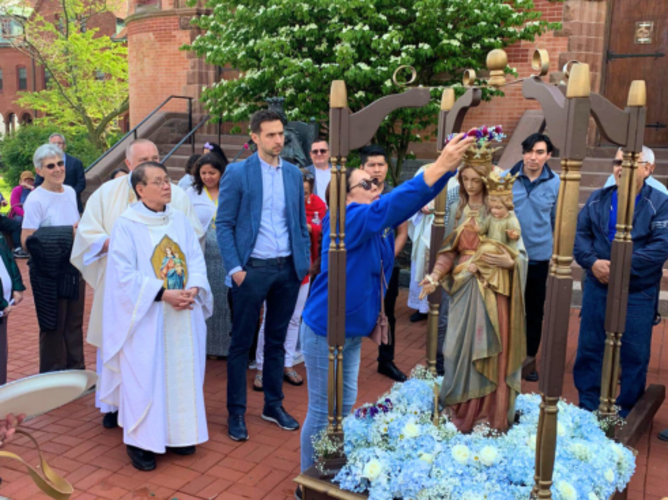 Upon arrival at St. James Church, the pilgrim journey ended with a Coronation of the Mary Help of Christians image, her Blessing, and the Fiesta Maria Auxiliadora, a parish community outdoor event with food and dance!
The local presence boasts two ADMA groups, one at each church campus to advance its Salesian mission in each location. On this day they unite with the EPC Parish Council to animate this great testimony to Mary's love here in Chicago. Viva Maria!
PORT CHESTER
That same day, Salesian Family gathered at St. John Bosco Parish in Port Chester to celebrate both Mary Help of Christians and the 40th anniversary of Fr. Joe Vien Hoang's ordination.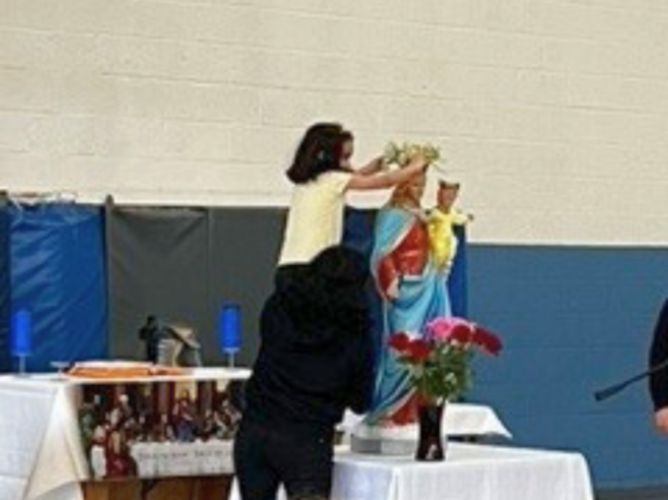 STONY POINT
On Saturday, May 20, the Salesian Family in the Northeast area of the province gathered on a rainy day to give honor to Don Bosco's Madonna, Mary Immaculate, the Help of Christians. Approximately 250 Salesian Family and friends came together for an Oratory Day of shared friendship, prayer, formation, evangelization, and fun. The spirit of our celebrants was not deterred by the wet weather which confined them to inside activities in the youth center buildings.
St. John Bosco Parish in Port Chester brought a busload of families and Salesian Family members of all ages. It was a great joy to welcome five young adults from the Salesian Family who traveled from Toronto (St. Benedict Parish) to join the celebration. St. Benedict Parish's Coordinator of Youth Ministry Mariel Cabrera, who led the Canadian group, said that she thought it would be good for these young adults to experience Don Bosco's Oratory with the wider Salesian Family in the province. These young men and women were warmly welcomed by their young brothers and sisters from all Salesian Family groups (SDB, FMA, Salesian Cooperators, ADMA, past pupils, students, families, and lay colleagues).
The Salesian Family of Stony Point offered our pilgrims a warm welcome. Their efforts made it possible to transform Marian Day into an indoor experience. Throughout the day, Don Bosco's bold statement from long ago stood true: "Mary is here now."