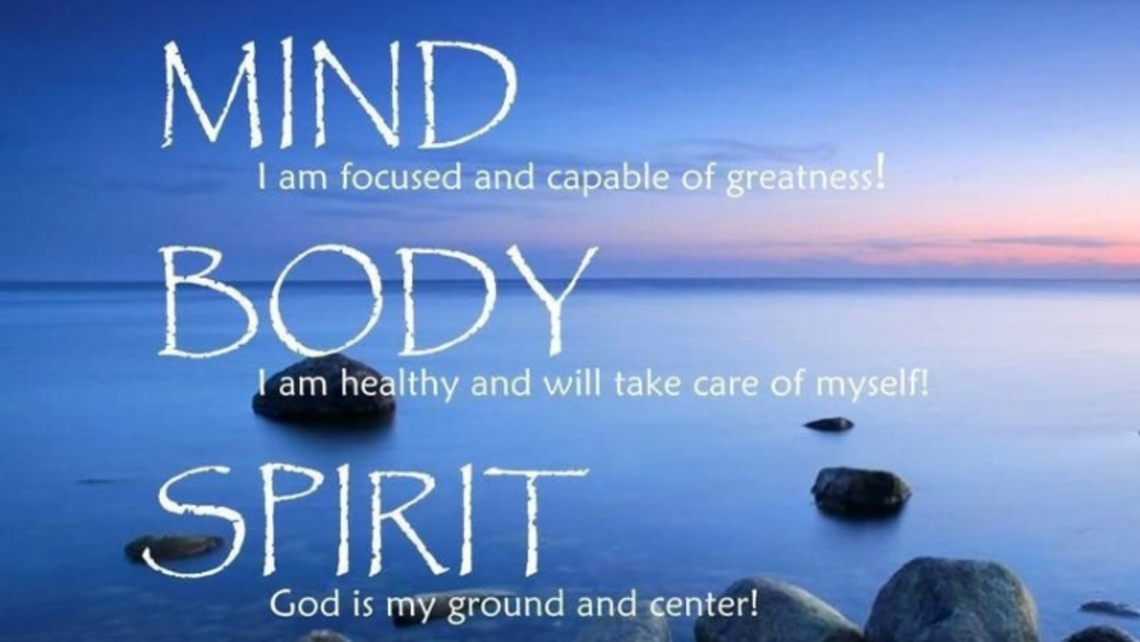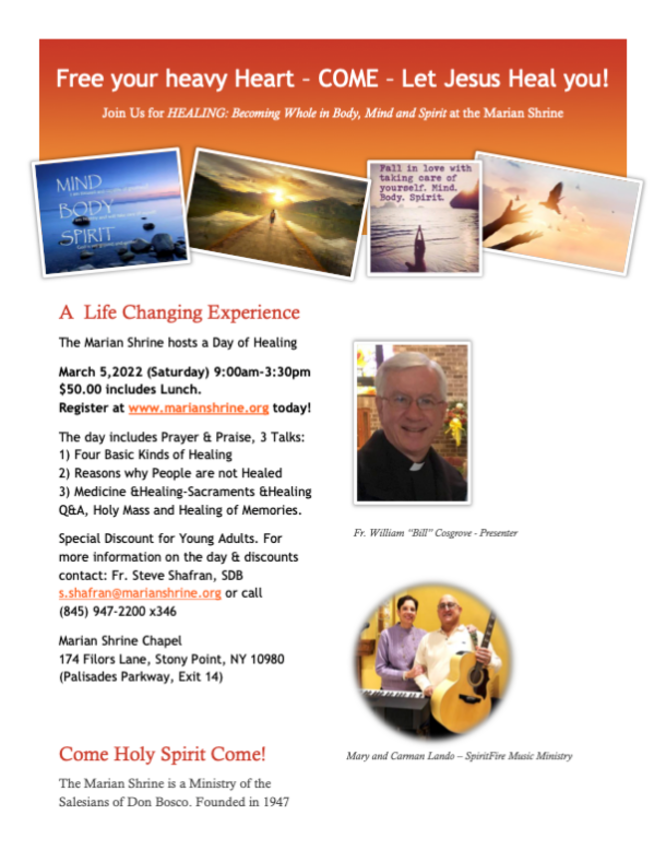 (Stony Point, NY – February 14) – The Marian Shrine will host a Day of Healing on Saturday, March 5, from 9:00 am - 3:30 pm EST. The cost is $50.00 and includes lunch, with a special discount for young adults.
The event, which is called "HEALING: Becoming Whole in Body, Mind and Spirit," includes prayer and praise in three talks:
1) Four Basic Kinds of Healing;
2) Reasons Why People are Not Healed; and
3) Medicine and Healing Sacraments & Healing Q&A, Holy Mass, and Healing of Memories.
Register today and view the full poster! For more information on the event and discounts, contact Fr. Steve Shafran via email or call (845) 947-2200 x 346.
February 14, 2022 - 3:00pm