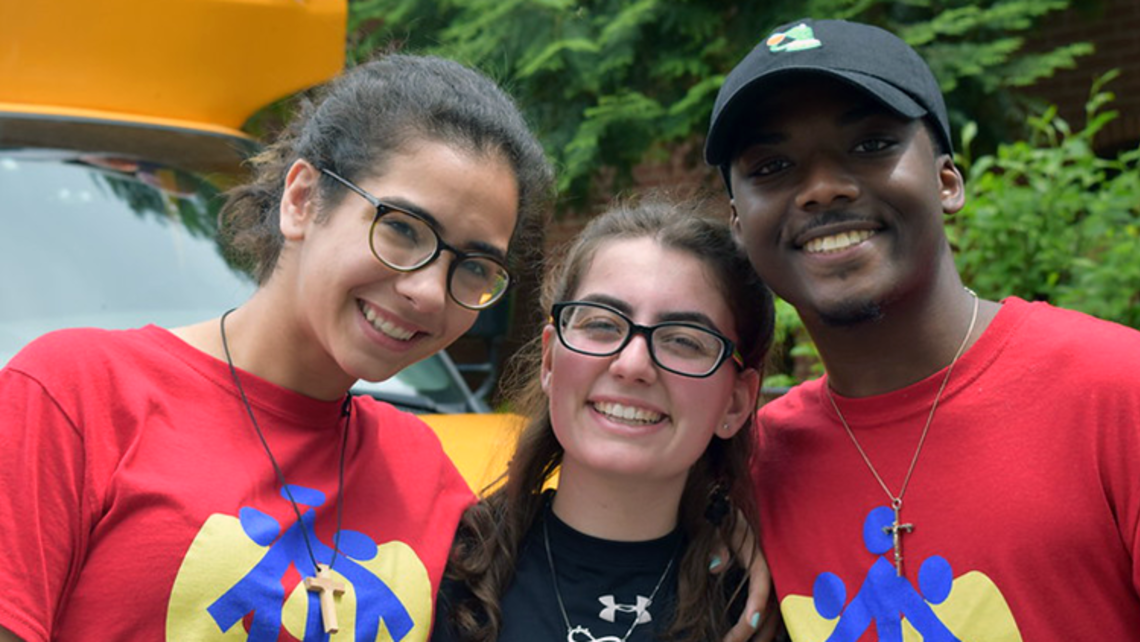 By Fr. Louis Molinelli, SDB, Province Delegate for Youth Ministry
The central message of our Catholic faith comes from the Gospel of Mark, Chapter 1, Verse 14: "The kingdom of God is at hand! Repent and believe in the Good News!" As members of the Salesian Family, we are to be the vehicles and expression of this proclamation of the Good News to the young. What does this call challenge us to do?
We must work for the extension of the Kingdom of God and its values among all people. This calls us to work for social justice and human rights, the reform of unjust structures, social progress, and the fight against poverty.
We must gradually bring people to share in the Gospel's values and ideals. Among these values are the reaction of violence; respect for every person; desire for freedom, justice, and fraternity; overcoming racism and nationalism; and affirming the dignity and value of women.
We must be willing to have effective participation in the forums of the modern world and of human suffering. Some of the issues we need to participate in are exiles, migrants, and refugees; the new generations; emerging peoples; minorities; areas of oppression, misery, and disaster; the development of women and children; safeguarding the environment; international relations; and the world of social communications.
Wow! This sounds almost impossible, doesn't it? However, our role in all of this is very clear, namely, to bring the Good News of Jesus to all these situations and concerns. This is the first step to furthering the mission of evangelization. We lay the groundwork, and Jesus Christ brings about the conversion! You and I are called to be the bringers of the Gospel to the young—this is our perennial task. Let's be faithful to this and then move out of God's way and allow God to bring about conversion.
September 16, 2021 - 8:00am