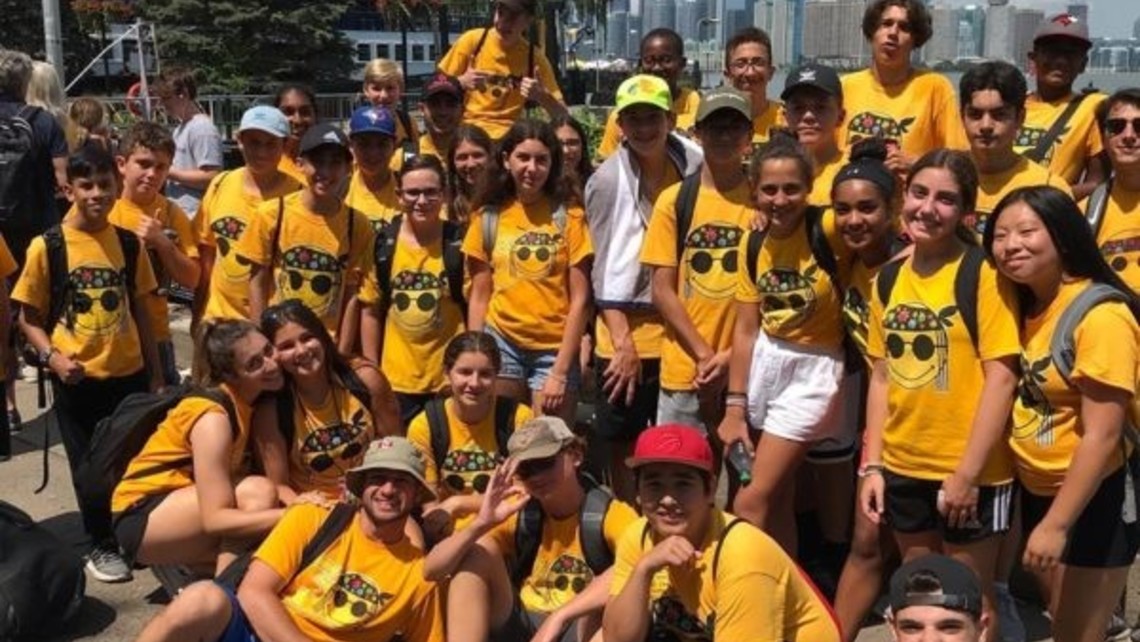 By Alex Di Lello, SummerDaze co-director
(Etobicoke, ON – August 9) – SummerDaze 2019! What an incredibly awesome and blessed summer the young people of St. Benedict Church in Etobicoke had in the program's 31st year.
The Salesians, especially pastor Fr. Dave Sadjak, not only supported SummerDaze but also played a very active role for both campers and staff in providing spiritual guidance and fierce competition in soccer and baseball.
This year, "Father Mike is back in town!" was a lyric added to our camp theme song, which campers shouted at the top of their lungs as they, and everyone else, welcomed Fr. Mike Pace back as camp chaplain. Fr. Mike played a crucial role in the creation, development, and growth of SummerDaze many years ago as a brother, and this year he provided informative, moving insight to the staff, campers, and especially the new administrative team.
With the help of 50+ young adult staff and the new leadership team, SummerDaze recreated Don Bosco's oratory for 160 joyous campers weekly. At the beginning of the season, the staff pledged to make SummerDaze "a home where the campers can experience love, a playground where they can develop friendships, a church where they can encounter God, and a school where they can learn." For the co-director, it was a humbling experience to be cherished, not only being immersed in SummerDaze, but also observing both campers and staff running, jumping, and playing with Mother Mary and St. John Bosco their hearts.