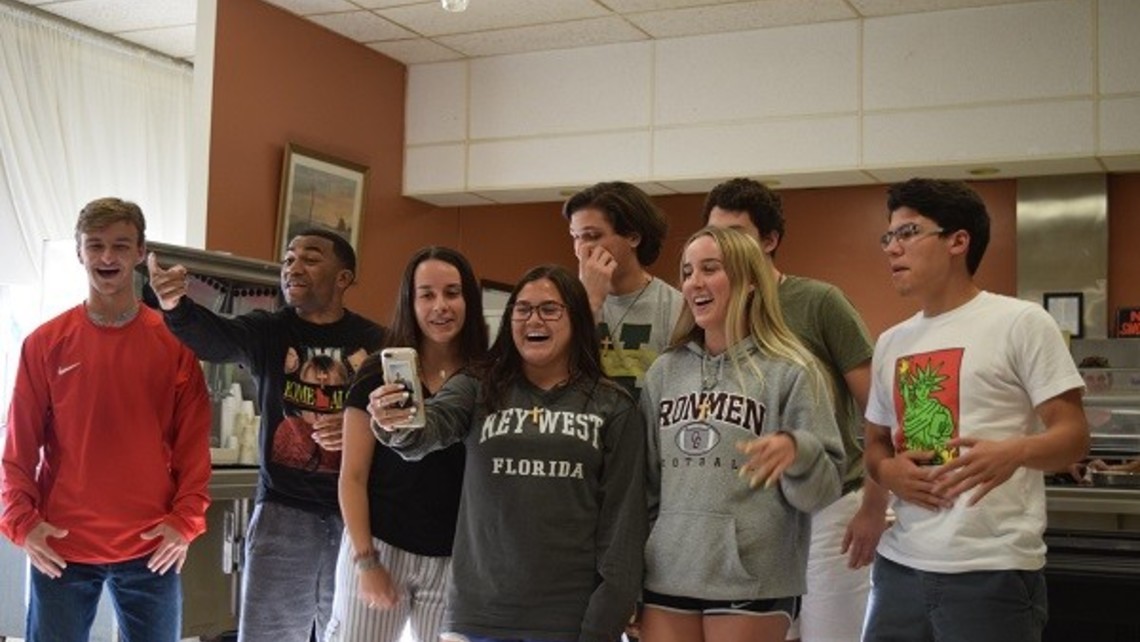 By Victoria Weekley, OYM program coordinator
(New Rochelle, NY – June 14) – The Office of Youth and Young Adult Ministry began June with an influx of 41 young adults for the annual Empowering Salesian Leaders (ESL) program. From Sunday, June 2, to Friday, June 7, these young adults joined the OYM at the Don Bosco Retreat Center in Haverstraw, NY.
During this week, the students from Salesian parishes and schools across the province were challenged and commissioned to live as empowered Salesian leaders. ESL gives them a unique opportunity to experience the Salesian Youth Movement and gain the tools to be active members of their faith communities.
ESL welcomes young adults into a series of learning sessions, workshops, community-building moments, and various types of prayer. The purpose of ESL is to aid the young adults in deepening their relationship with Christ, returning them to their local communities as Salesian leaders, as well as deepening their Salesian identity in the spirit of St. John Bosco and St. Mary Mazzarello.
Gui Lopes served as the program director—his first time serving in this capacity on ESL. Mr. Lopes was assisted by seven core team members including Fr. Abraham Feliciano, chaplain, and Vicky Weekley, prayer coordinator. In attendance for the program was one or more alumni from each of our Salesian schools. St. John Bosco Parish in Chicago and St. Benedict in Toronto also were in attendance.
Watching these young adults be present with each other while learning more about their faith and the charism that has brought them together has been one of the highlights of my first year in the OYM. Our core team was made up of young adults who had already attended ESL as participants, giving them a chance to continue being Salesian leaders. Twenty-three of the attendees are 2019 graduates of their high schools—19 of them young team members from our Salesian leadership retreats—and one member of the Class of 2014. Throughout the province, our youths are taught that Salesians are their family, and on ESL the young adults are reminded of this truth. There is so much beauty left to be discovered in these young people, so much they can teach us, and so much tenderness to be reminded of. Not only is it our responsibility to lead them to Christ in the spirit of Don Bosco, but it's our duty to journey with them, support them, and learn from them to make us better Salesian educators.
These young adults rely upon the prayers of the Salesian Family as they continue to journey toward Christ and serve their communities.