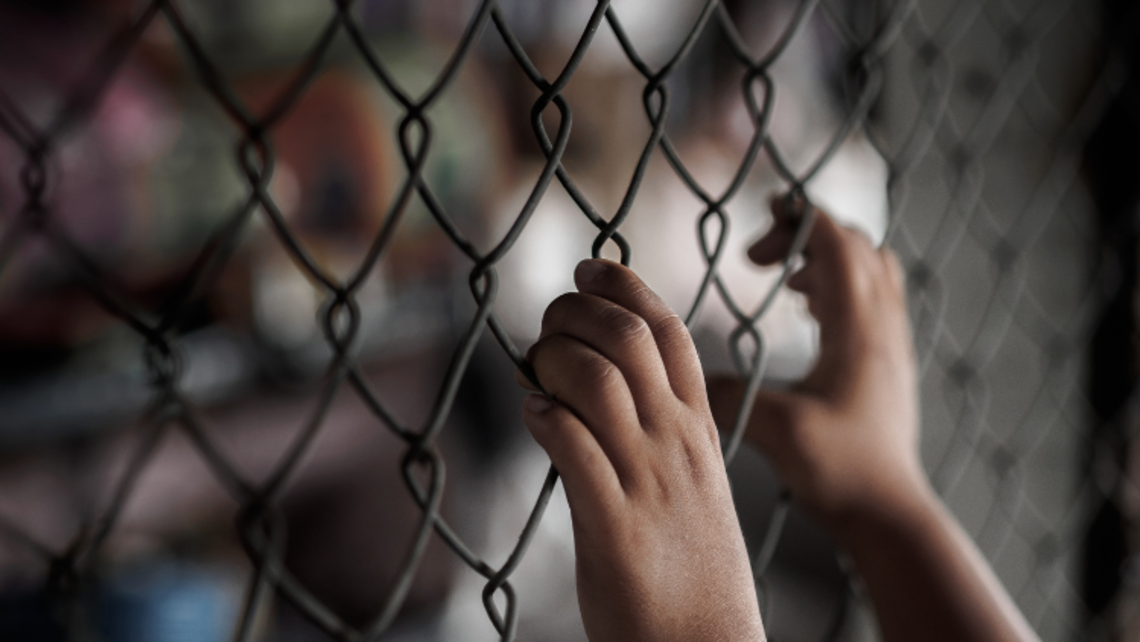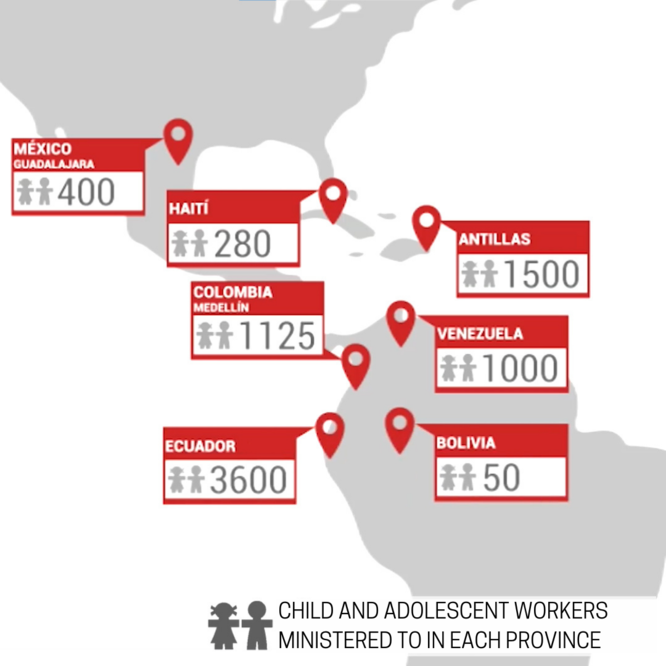 By Red América Social Salesiana (RASS), Translated By Br. Rafael Vargas, SDB

In our American continent, 8.3 million children and adolescents, between the ages of five and 17 find themselves in a situation of child labor. Out of this group, 69 percent (5.7 million) carry out dangerous work that threatens their safety and, in the end, their dignity. Speaking about this situation implies understanding that the working conditions deprive children of their potential and are detrimental to their physical and psychological development.
The main field of work where we see an evident amount of boys and girls working is in the field of agriculture (more than half of the working children), this being one of the most dangerous environments due to the exposure of external elements and toxic chemical substances. One can also find them working in activities such as mining, fishing, the black market, hospitality and transportation services, street vending, domestic services, and street work (windshield wipers, shoe polishers, car maintenance, etc.). Of those who do domestic work, 67 percent are girls, and, in most cases, under dangerous situations. In addition, children in rural sectors normally begin working between the early ages of five and seven. 
The circumstances that lead to child labor are diverse: poverty, social norms that tolerate it, lack of decent work opportunities, for adults, migration, and social and health emergencies (such as the COVID-19 pandemic). In countries such as Haiti, for example, extreme levels of poverty force children to do any kind of work in order to survive. However, the problem does not simply end there.
Child labor is the gateway to many more dangerous conditions; nine out of 10 children are exposed to situations of abuse, separation from their families, illnesses, abandonment, human trafficking, and prostitution.
Another collateral damage of child labor is that the children working are more likely to suffer school failure due to high levels of fatigue, lack of regular attendance to educational institutions, and difficulty in managing time to accomplish tasks.
Salesian social works and child labor
Faced with this reality, the Salesians, through social works, provide daily care to more than 7,950 children and adolescents in child labor, through both preventative and boarding programs, mainly in those countries where there still exist worrying percentages of child labor. In Mexico, Haiti, the Dominican Republic, Colombia, Ecuador, Venezuela, and Bolivia, we have foster care programs, remedial education, recreational programs, psychological support, and social reintegration for those both at risk and currently in child labor. All of these things are done with the purpose of restoring, demanding, and guaranteeing their rights, as well as offering them opportunities for a dignified life.
We can end child labor!
The United Nations (UN) has declared 2021 the year for the elimination of child labor and have provided a series of action steps that we can carry out together, as a society, social works, and government institutions, to reduce the rates of working children among which we highlight:
Guarantee inclusive, equal, quality, and free education.
Proactively monitor areas with a high risk of child labor.
Ensure the restitution of their rights and adequate social reintegration.
Producing greater effectiveness in public policies, with action plans focused on prevention.
Offer quality employment to adults responsible for the care and protection of children.
It is the responsibility of the entire civic and ecclesial community that children and adolescents enjoy a dignified and just life. Don Bosco began with this same purpose more than 200 years ago, and it is he who exhorts us to continue with his legacy so that in the future, we can have a continent without child labor.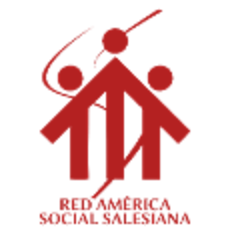 We are the Network of social works and services for children, adolescents, and youth in a situation of high risk of social exclusion across the Americas. We are present in 18 provinces and 22 countries throughout the continent, with our central headquarters in Quito, Ecuador. 

Connect with us on our social media:

Facebook: América Social Salesiana
Twitter: @salesianos_RASS
YouTube: América Social Salesiana
Instagram: Americasocialsalesiana

Email us at [email protected]
Whatsapp: +593 963 637 186
September 20, 2021 - 11:00am