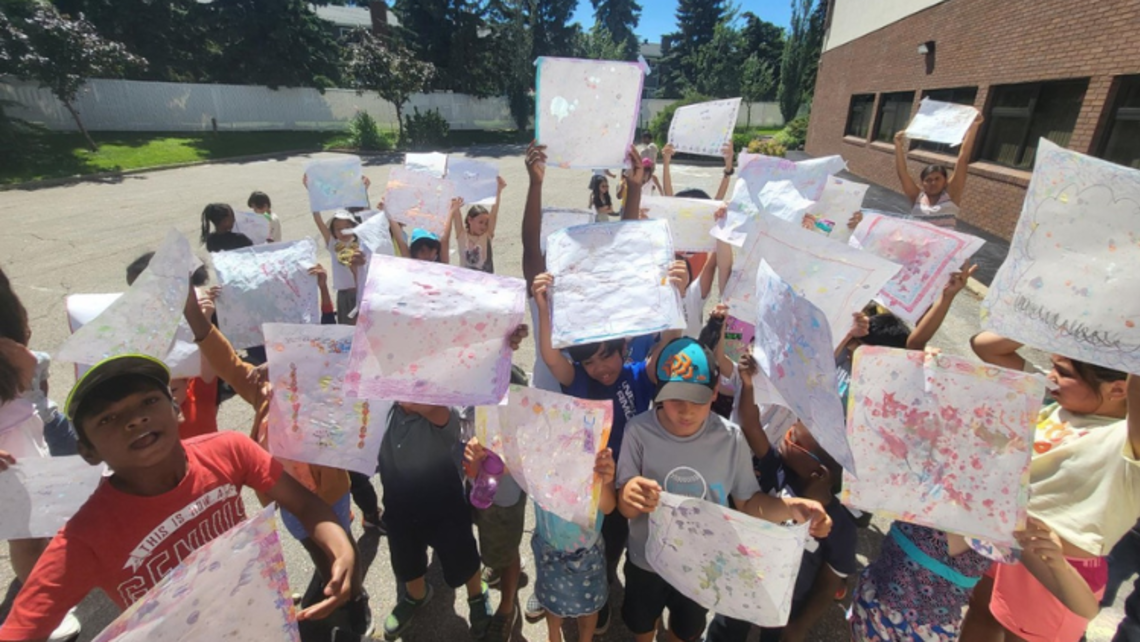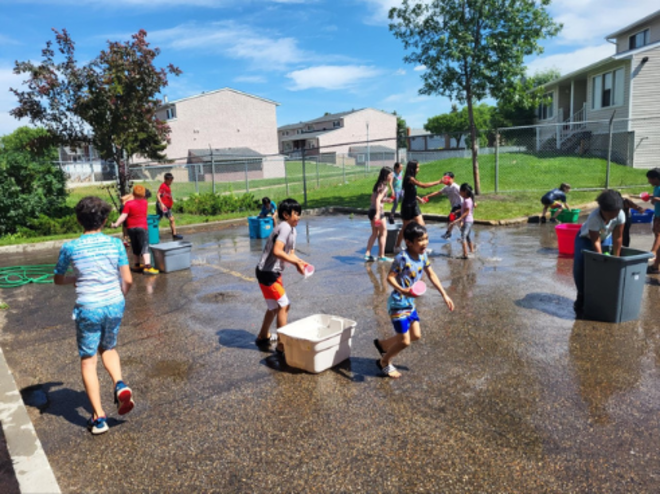 By Joyce Labelle, Pastoral Assistant, St. John Bosco Parish, Edmonton, AB
Mission statement: to lead young people to Christ by following the example and teachings of St. John Bosco, modeling his Preventive System based on reason, religion, and loving kindness. Let us teach our youth skills but also how to love one another through service, fellowship, and by way of our loving kindness poured out onto each of them.
(Edmonton, AB – July 25) – With this mission foremost in our hearts, the parish hosted a one-week camp for youth aged six to 14 years of age from Monday, July 11, through Friday, July 15. There were 65 participants who enjoyed activities guided by three leaders (who were teachers), several counsellors (youth/adults), and a few guest presenters. Rev. Dr. J. Adaikalaraja, SDB, led catechism with Mass, prayer, and during discussions of our patron saint and watching parts of St. John Bosco movie. Fr. Mario Villaraza, SDB, the director of the Edmonton Community, visited and shared what the word joy means with the children: "Love Jesus, love others, and love yourself." Activities for the children ranged from making invitations for the friendship tea hosted by the children, creating cards for seniors who are at a lodge, creating paper flowers for decorations for the tea, making no bake treats, a play-dough center, and word search/coloring sheets, LEGO, and books at the quiet time center.
Our guest presenters shared their talent by creating crafts, teaching clay modeling, and sharing the love of music with singing and dancing. The children hosted a wonderful friendship tea for our seniors/parishioners. The event was well received as the children sang songs, danced with the guests, and enjoyed refreshments. The "food angels volunteers" created meals/ snacks for everyone at camp. Many happy smiles indeed!
As well, the children had outside play time—played basketball (parishioners offered their hoops) used the sports equipment borrowed from one of the neighboring schools (volleyball, hula hoops, bowling ball with pins, scoops with balls, bouncy balls) and there were tennis rackets, badminton rackets, and sidewalk chalk. The big hit was the fun water activity, especially on the warm summer afternoons with watermelon! Together, we experienced lots of fun and laughter!
This team of dedicated volunteers, guided by the Holy Spirit, truly created a sense of community through prayer, friendship, and support for these children. It was important for each child to know that they can do ordinary things in an extraordinary way with joy and love. We hope to repeat the same fun, laughter, music and dance for the next batch of young people from Monday, August 8, through Friday, August 12.