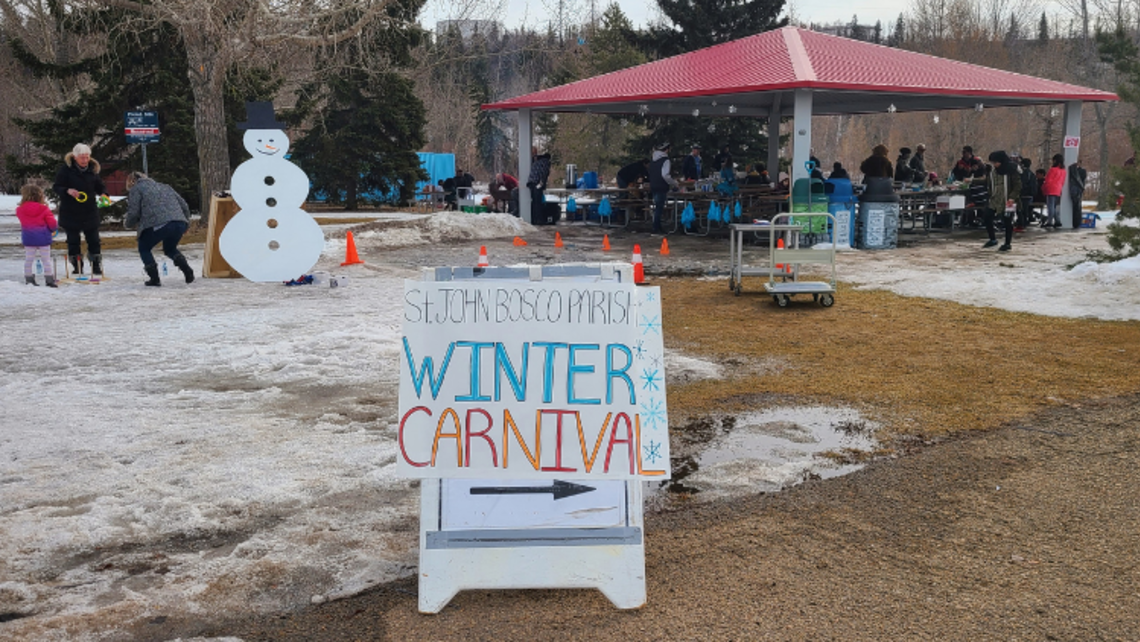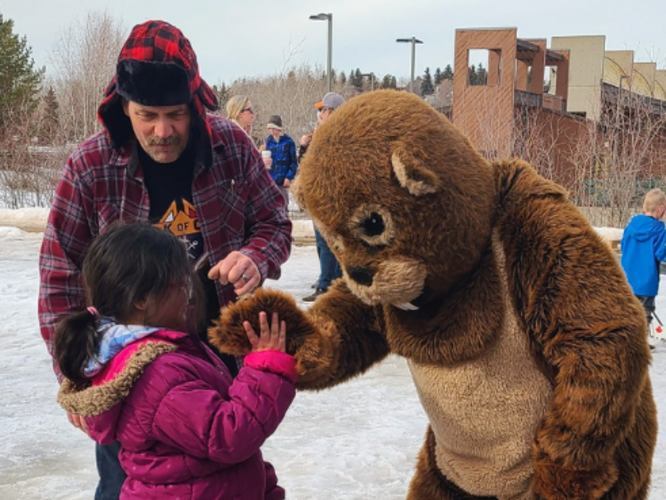 By Rev. Dr. Adaikala Raja John, SDB
(Edmonton, AB — March 20) — On Saturday, March 19, the Solemnity of St. Joseph, the Knights of Columbus of St. John Bosco Parish organized the St. John Bosco Winter Carnival. It was a wonderful day at the beginning of the spring with a slightly warm temperature, lots of food (hot dogs, chips, snack bars, pops, etc.) music, fun and games.
Our feature presentation at the carnival was Les Bucherons with French Canadian entertainment and maple sugar/taffy treats. We also had snowshoeing, curling, log sawing competition, games, and face painting for the kids.
There was a huge fire pit on site. Lots of families came in the afternoon to enjoy outdoors after two years of pandemic lockdown.