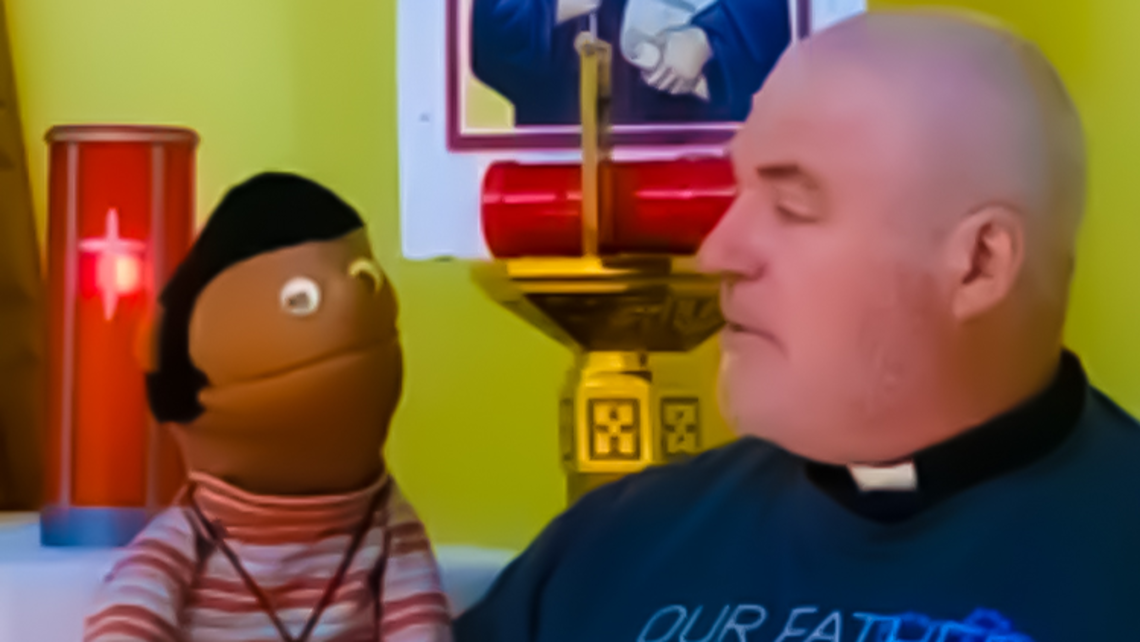 The following are reflections from our confreres in the Eastern USA on living in "One Year of Life in Time of Pandemic."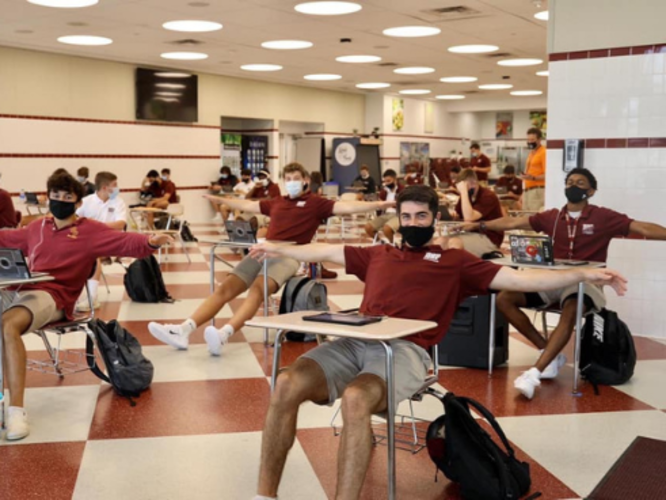 "We frequently communicate with parents via phone, text, and email whenever a student or member of the faculty tests positive. Our students are aware of the global nature of this pandemic through their social studies and science classes, which also provide resources for the students regarding proper hygiene, etc. Our athletic teams, working together with the Louisiana High School, Athletic Association have protocols in place for attendance at games, mask-wearing, and capacity."
– Fr. Lou Molinelli, SDB, Marrero Community
"Last spring, Don Bosco Prep drew up a plan of safety protocols, reimagined and repurposed parts of its campus, and invested in additional technology to allow for daily in-person learning for the entirety of its school community. We have learned that the apostolic creativity and zeal that characterized St. John Bosco can, even with masks and social distancing, bring about a Salesian Oratory that is home, school, church, and playground for the young. God is asking us to continue to evaluate our work and the needs of our young people, and 'meet them with the well-balanced creativity of the Founder' (Constitution 19)."
– Fr. Jim Heuser, SDB, Don Bosco Prep, Ramsey Community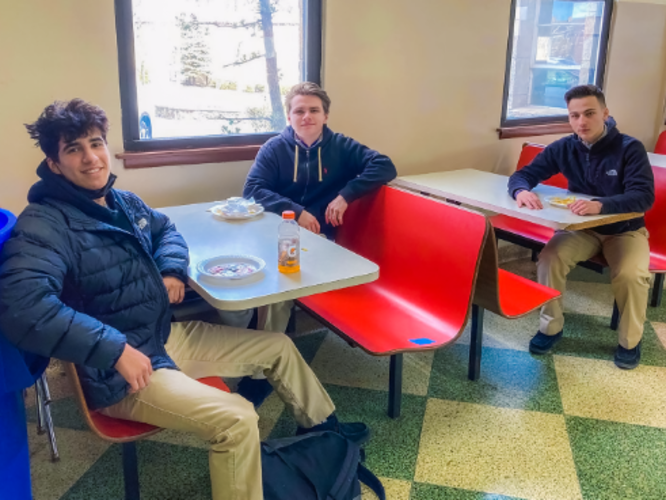 "When the campus was closed, we began virtual teaching. We held graduation for the class of 2020 by having it outdoors in three sessions. We also continued our outreach with an outdoor Halloween on October 31 and a two-night Christmas outdoor wonderland (drive-through). We continued the Night of Renewal and Gathering on a smaller scale. Currently, we offer daily Mass for those attending in person and live streaming to those who are home.
Use your imagination! If the law says you can't have an event at school, do it virtually. Find ways around the roadblocks; don't stop and turn back! God asks us to not let the temporary restrictions of this time of pandemic become a permanent change in our way of doing things. Don't let this challenging year alter our charism and our spirit so that we're no longer recognizable as Salesians! When we can do so, let's open back up. We should be, as the coach of the Jets said, 'All gas, no brake!'"
– Fr. Bill Ferruzzi, SDB, New Rochelle Community
"The creation of the online ministry of DMACT (Da Mihi Animas Cetera Tolle) by Bill Kimbark and Fr. Steve Ryan has been a divine blessing during the pandemic. Many people have been spiritually nourished with the sacraments, prayer opportunities, and catechesis offered by this ministry throughout the pandemic.
Beginning with daily online Mass, DMACT has blossomed into a powerhouse for the soul. DMACT has provided online retreats, weekly Eucharistic Adoration, recitation of the Holy Rosary, programs on the lives of the saints, and catechetical talks for a whole year. All of these are delivered with Salesian joy.   
Fr. Steve, his 'sidekick' Eugene, and the musical and technical gifts of Bill Kimbark have been a tremendous blessing for thousands of people across the province. I have had the privilege of meeting new friends from Florida, Texas, Oklahoma, and Canada over these months.
DMACT has brought me and my online Salesian Family a special place to go to for spiritual uplifting and comfort. It was something that we all very much needed this year."
– Nancy Calasso, Brooklyn, NY