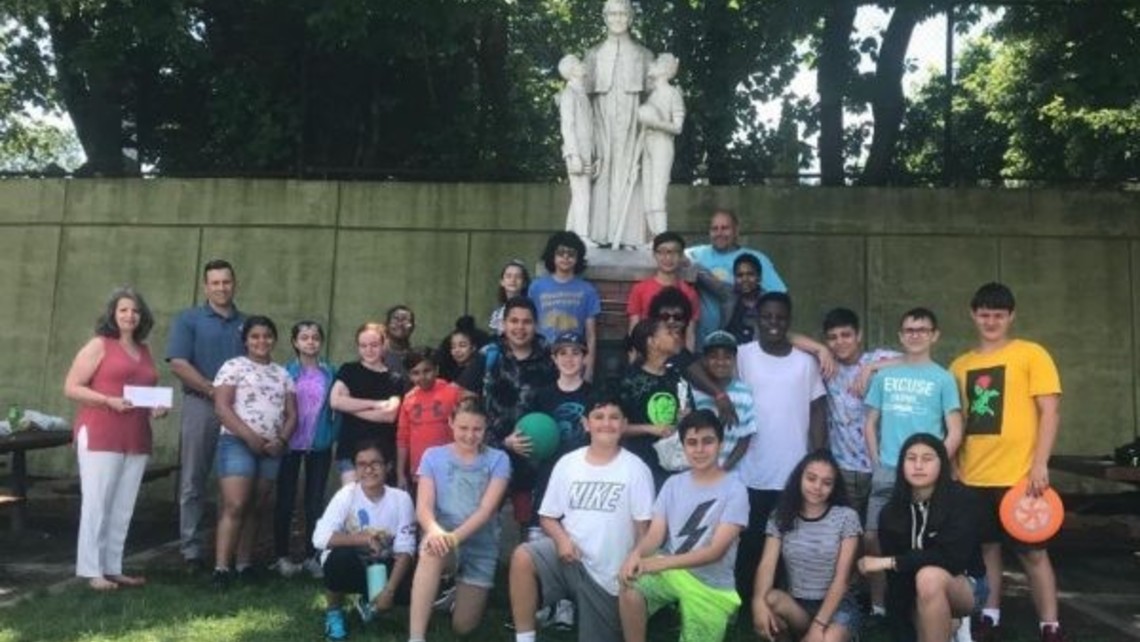 Story and photo by Anita Belmonte
(East Boston, Mass. – June 27) – Representing Sprinkler Fitters Local 550, Matt Jones visited the Salesian Boys & Girls Club of East Boston and presented a $20,000 check to the Club. Each year, Sprinkler Fitters Local 550 hosts a golf tournament fundraiser. All the proceeds benefit a local Boston Boys & Girls Club. This year Salesian was chosen as the beneficiary.
The tournament took place on June 15 at the West Bridgewater Country Club with a record-breaking 160 golfers raising the most money in tournament history. Michael Triant, the Club's executive director, the Salesian community, the Club staff, and members are very grateful to Mr. Jones, his colleagues, and donors for their generous contribution to the young people of East Boston.