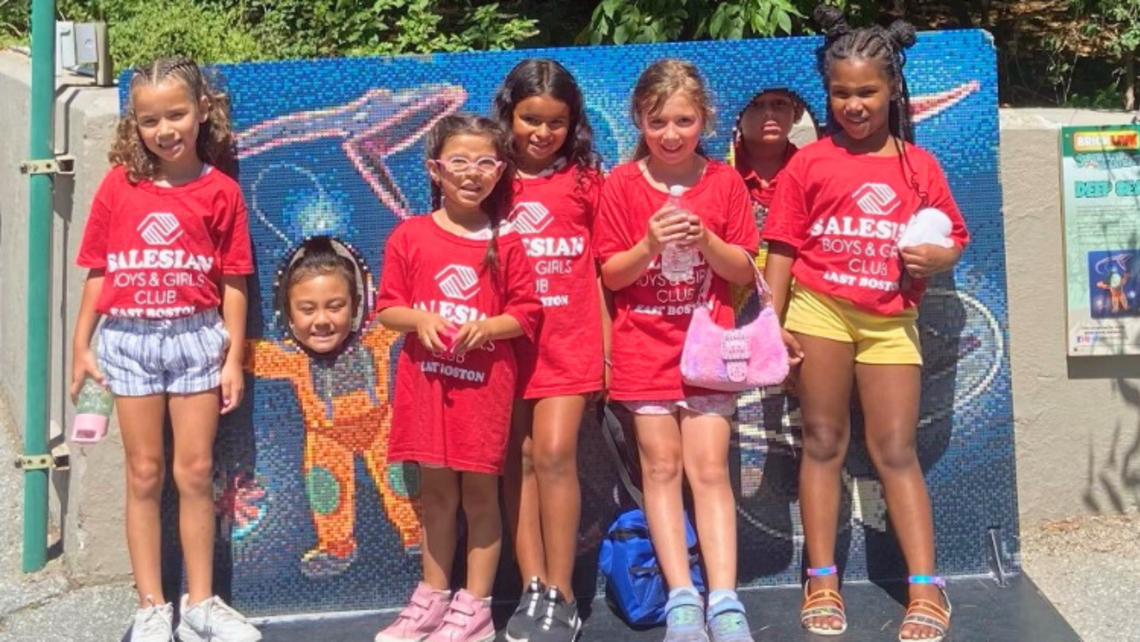 By Br. Bob Metell, SDB
(East Boston, MA – September 20) – One of the club's most important activities is the daily "good night" talks by the SDBs and staff members. Another important activity is the weekly faith time orientation activity on Wednesday afternoons for the pre-teen (ages 9-11) and teen (ages 12-14) club members and on Friday for the "angels" group (ages 5-8), conducted by Fr. Bill Bucciferro and me. Each month, a new theme is based around Don Bosco and the Oratory spirit. The lessons are ecumenical and Scripture-based around leadership and moral values.
Like most Boys & Girls Clubs across the country, the Salesian Boys & Girls Club has members from various socioeconomic backgrounds. As a result, we have developed lessons on social justice and moral themes over the years that can reach all youngsters. The lessons include a video or story, a moral, and a follow-up activity. The lessons are theme-based; one lesson a month is centered around mission/ service, instilling the concept that we are all called to serve one another and work towards peace and equality. Throughout the year, the club offers its members service opportunities.
September 20, 2023 - 9:00am