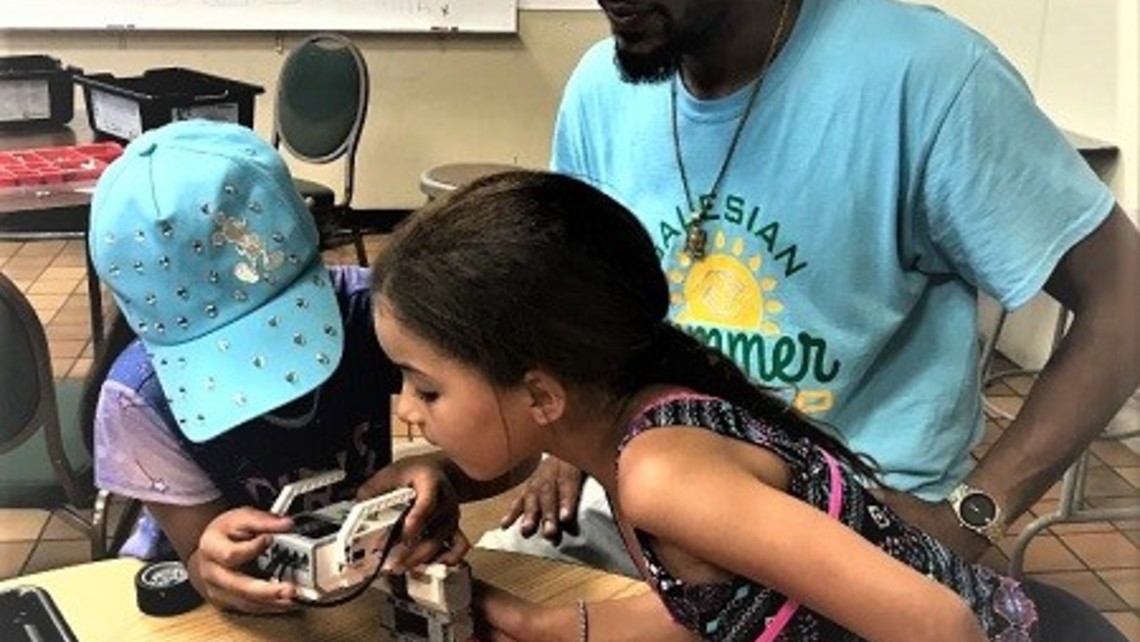 (East Boston, MA – July 11) – The Salesian Boys & Girls Club of East Boston was awarded a $5,000 grant from the Boston Center for Youth and Families to provide funding for an eight-week summer STEM program (Science, Technology, Electronics, & Math) for our campers.
STEM programs are very important and powerful tools that give our young people the skills, confidence, and career readiness they need to succeed in their futures. There is a great need for STEM programs for youths in our community, but unfortunately, there is limited availability. Our goal is to introduce an interesting, educational, and fun STEM program to our campers who have not yet participated in one and to help prevent summer learning loss for those who have already participated in a STEM program. During the summer children typically forget most of the basic mathematics and science that they have learned at school.
The camp's new STEM program began with 14 eager participants who enjoyed their first lesson—learning how to build a robot. The program is offered in two sessions to campers ages 8-11 and 12-14 and takes place on Thursdays and Fridays for two one and a half hour sessions to accommodate the different age groups. Campers are using the Lego Mindstorms Education System, which will provide them with knowledge of how to design and build programmable robots using motors, sensors, gears, etc. They will gain a better understanding of how technology works in their everyday world, learn team-building skills, and have a lot of fun.
SB&G Club's instructor, Mr. Silva, is an educator with a degree in science and engineering and taught a successful STEM program to our female club members during our afterschool program. He is a dedicated educator who enjoyed teaching at the Club, and we are blessed to have him as part of the summer camp staff.