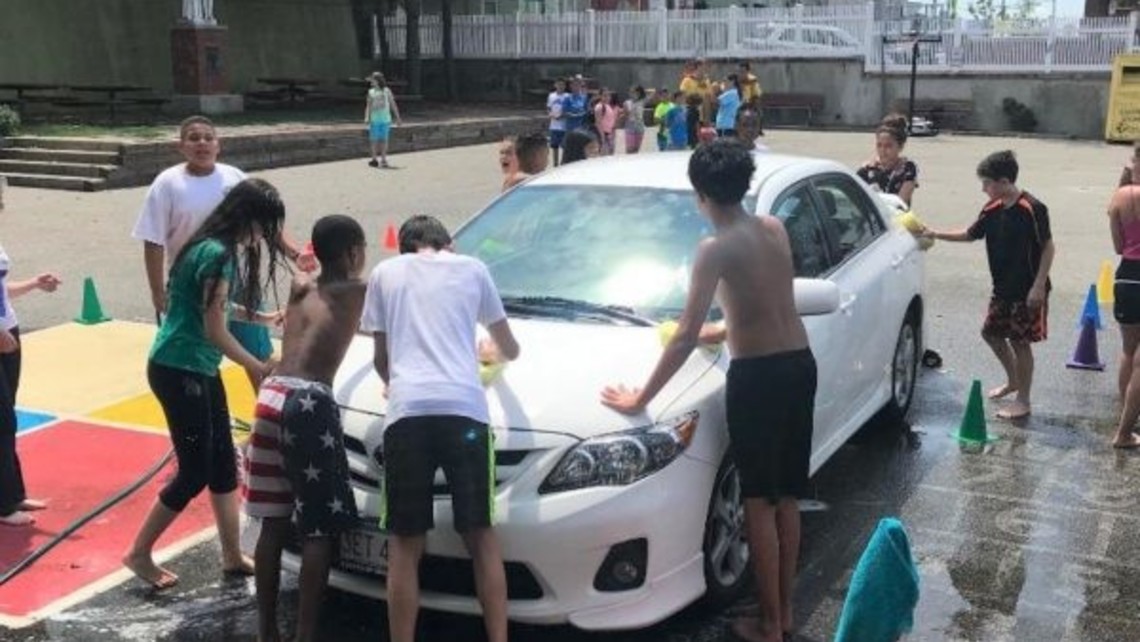 Story and photos by Anita Belmonte
(East Boston, MA – August 1) – Service week is a special time at the Salesian Boys & Girls Club summer camp in East Boston. Campers experience the impact they have when they help people, and they develop a sense of belonging and respect for their community and themselves and learn that they can make a difference.
This week our junior campers baked cookies and cupcakes and brought them to the local fire and police departments as a show of gratitude and respect. Our senior campers cleaned the community beach and around the neighborhood as well as organizing a carwash/bake sale fundraiser.
During a weekly catechesis, Br. Lenny Carlino explained to the campers about the long civil war in Syria and the work of the Salesian mission in that country. It was unanimously decided that funds raised at this year's carwash/bake sale would go to benefit the Salesian mission in Syria. All of the campers participated in the fundraiser by making and selling items for the bake sale or washing cars.
The carwash/bake sale raised $300 in funds to donate to the Salesian youth centers and parishes in Syria. The campers gained a better understanding of the expansive and important work the Salesians provide around the world and a sense of unity in belonging to the Salesian Family.