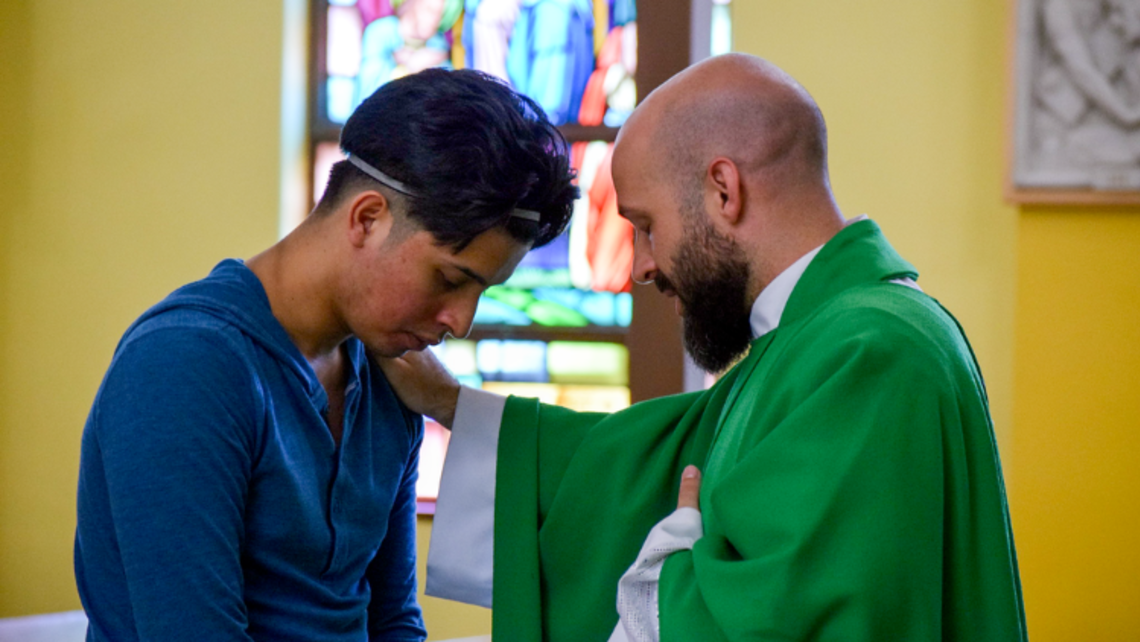 Dear Confreres,
At the end of last year, just two weeks ago, our confrere, Fr. Gus Baek, passed from this world to the next. May he now enjoy the fullness of life in Christ free from the physical pain he suffered. Thanks to all who accompanied Fr. Gus in his last days, supported him with prayer and attended the wake, funeral, or burial. Let us keep Fr. Gus' family and the Korean Catholic community who also mourn the loss of a brother, uncle, spiritual father and friend, in our prayers.
The early work of Don Bosco was the festive Oratory. When the young people were free from work on Sundays or holy days, they would gather in Valdocco for catechism, games, Mass, confession, a snack, and, of course, the Good Night. Yet this was only once or twice a week. What were they doing the other days? Many of them had jobs in small shops as apprentices. Don Bosco built good relationships with the shopkeepers and master craftsmen so the apprentices would grow in healthy, virtuous environments, providing safe working conditions, fair pay, and days off. Even when Don Bosco brought some of the workshops into the Oratory, he preserved the relationship between a master craftsman and an apprentice. The Salesian Brothers became experts in both teaching trades and mentoring young people to become honest citizens and good Christians. We would do well to rediscover this kind of relationship today.
In our province strategic plan, Goal 3.1 on "Living the Salesian sacrament of presence," we commit ourselves to "follow the example of Don Bosco and mentor our confreres, colleagues, and young people to grow humanly, spiritually, and as leaders." We see this happening to some degree in the monthly chat with the director and in the workshops for practical training and the quinquennium. In a professional capacity, sometimes new teachers in our schools are assigned a master teacher to be their mentor. Unfortunately, all too often, we are given responsibilities without the support of a mentor, feeling like we must fend for ourselves. We turn to YouTube to learn the skills for our craft. The province's strategic plan rightly challenges us to be more intentionally present to each other, to our colleagues, and to the young, taking advantage of our time together in appropriate ways to mentor holistic and professional growth.
We might find some mentoring in professional peer groups, for example attending deanery meetings, school district meetings, or youth minister meetings, where we can learn from each other's experiences and realize we are not alone. Conferences, workshops, and professional assemblies can also be helpful in this way if we attend with a desire to learn. Taking advantage of programs offered by the Congregation and regional centers of ongoing formation better prepare us to share the Salesian charism. Still, like the relationship of a master craftsman with an apprentice in the time of Don Bosco, a mentor can have a tremendously positive influence on the life and career of the individual or small group being mentored.
When I visit the province's Salesian presences, I usually find a positive Salesian environment, where the young people feel safe and happy. There are groups, activities, and sports in which the young can build strong friendships, develop skills, and practice virtue. Apart from Confession, it seems where we are weakest is in personal mentoring. This is even more challenging, but even more necessary, in the accompaniment of our young adults. It is not a perfect solution, but social networks can provide the occasion to mentor young adults when in-person options are limited. For a while now, we have spoken of the virtual Oratory. Let's have the creativity and audacity of Don Bosco to find ways to mentor our young people to become honest citizens and good Christians today.
I believe the Apostolic Exhortation Christus Vivit of Pope Francis, especially #246, and the Message of Pope Francis to GC28 offer us insight into how to be better mentors. Some of the confreres going for advanced degrees or certifications are preparing themselves to be better Salesian leaders who can then mentor new leaders. Our elder confreres have a lifetime of experience that can guide us as we grow in our Salesian vocation.
This is a brief reflection on Goal Three of our province's strategic plan. Please continue to find ways to incorporate the province's goals and objectives into your local community plan and local Salesian educative pastoral plan.
Today begins the Salesian Family Spirituality Days. You can find schedules, links, and resources at www.donboscosalesianportal.org. If you are in the NY/NJ area on Sunday, January 15, please join the in-person gathering in Lee Hall at the Marian Shrine in Stony Point, NY, at 3:00 pm ET.
Fr. Tim Zak
January 12, 2023 - 8:00am