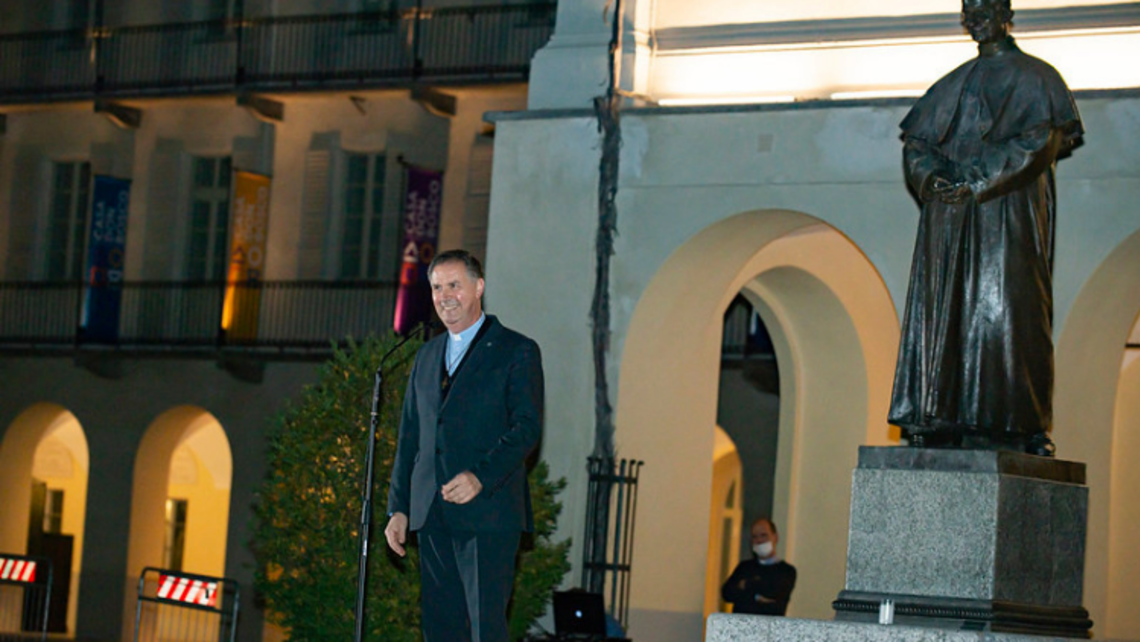 By Fr. Mike Mendl, SDB
(New Rochelle, NY – November 21) – Since late October, most of the 15 communities have been engaged in discussions of Pope Francis's message to GC28, often referred to as "the Valdocco Option," and of the three key points ("nuclei") of the chapter itself. Soon the communities will be considering the eight "proposals" laid out by Fr. Angel Fernandez for implementing the chapter at local, provincial, and world levels.
As of this writing, 10 of our 15 communities have submitted to Provincial Chapter 2022's moderator their reports on the Valdocco Option, which were due on Friday, November 5. Two other communities have been in touch. Three communities seem to be AWOL. The moderator has begun to summarize their reports into one document to be presented to PC22.
Eight communities have already sent acceptable reports on the GC28 nuclei, which are due tomorrow, Tuesday, November 23. The remaining seven communities are reminded to keep their reports brief and in summary form—no verbatims, please!
The rector major's eight proposals will be sent in three batches, spread out for discussion between December and January. Questions that may be used to guide discussion of the first batch of Proposals 1-3 have already been sent, together with articles and links to videos from ANS. That set of questions and the set of articles are attached separately to this news article. Community responses are due by Friday, December 17, before we get too deep into immediate preparations for Christmas.
The directors have been reminded to inform the members of their communities that individual confreres may submit items for PC22 to consider. Such proposals should be submitted directly to the chapter moderator (Fr. Mendl).
The directors have also been informed that the provincial council is placing on the chapter agenda a discussion about the province cemetery in Goshen, viz., whether it might be opened more widely to members of the Salesian Family. This question ought to be considered in the local communities in advance of the chapter.

Click here to access Proposals 1-3, and check out Videos 1-3.
November 22, 2021 - 10:01am