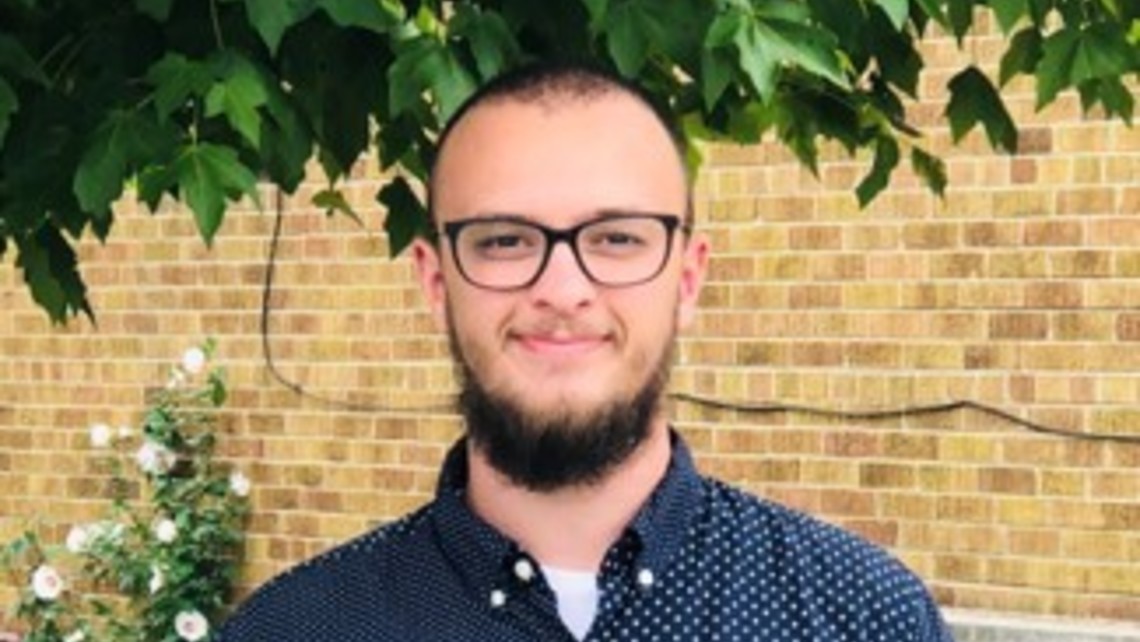 By Fr. Richard P. Alejunas, SDB
Twenty-one-year-old Joseph Wizieck is a life-long practicing Catholic who hails from Morton, IL. All during high school and afterward he dedicated much time to youth ministry, especially the well-known TEC (Teens Encounter Christ) retreat program. He was also a volunteer acolyte/master of ceremonies at the cathedral of St. Mary of the Immaculate Conception in Peoria, as well as a guitarist/vocalist.
On September 9, the Salesians of St. John Bosco Parish in Chicago welcomed Joseph to their community to begin a vocation discernment residency as a volunteer. He will reside and work with the Chicago SDBs until around Christmas time (four months or so).
Joseph has enthusiastically taken up the SJB community plan of life and ministry. He joins the Salesians in their daily life of prayer, common fraternal moments, meals, parish/community meetings, Monday C-days, etc. As a volunteer, he is gradually being integrated into the varied pastoral activities of the local Salesian mission. In a given week Joseph serves as an assistant in many areas: food pantry and homeless social justice ministry, altar servers youth group, six 90-minute religious education classes, church maintenance projects, high school, and elementary school youth groups, music ministry at two Sunday Masses and weekly Eucharistic adoration, and much more.
The Salesians of Chicago urge prayers for Joseph and all those discerning a Salesian vocation!
September 19, 2019 - 2:11pm