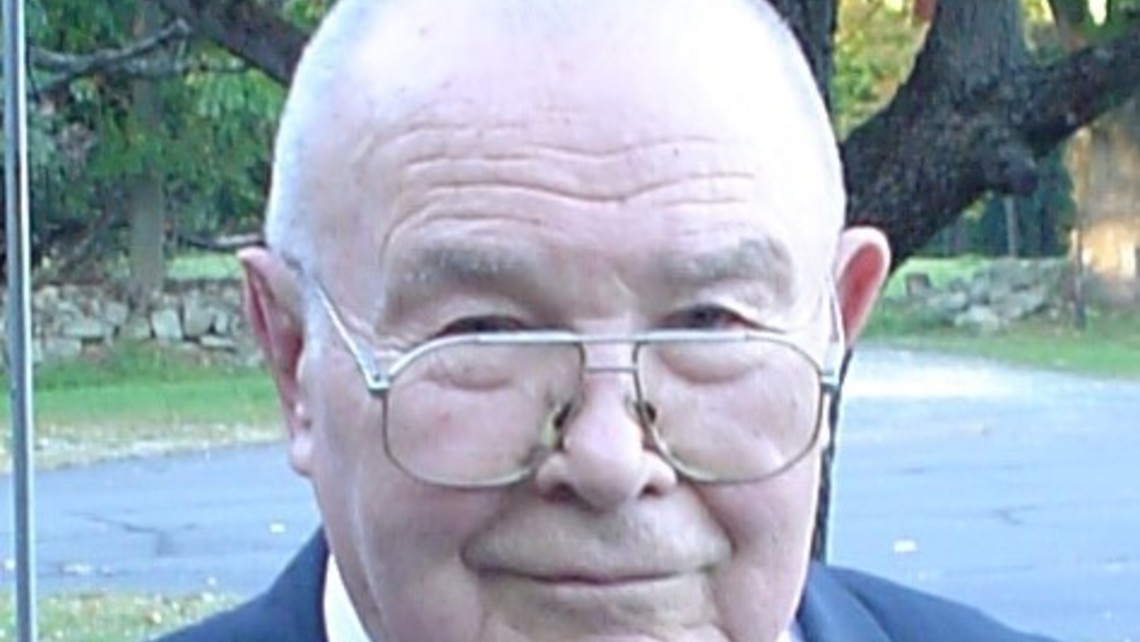 By Amy Marinaro
Br. Bernard Zdanowicz was born on July 26, 1924, in Trenton, NJ. After graduating from high school, Br. Bernie served in the Army during World War II. After his service, he worked as a postal clerk as he trained to become an auto mechanic. In 1953, he felt the call to become a religious brother and entered the Don Bosco Seminary in Newton, NJ. In 1956, he made his profession of vows as a Salesian coadjutor brother.
Br. Bernie was then assigned to teach auto mechanics at Don Bosco Technical High School in Paterson, NJ, where he remained for over 30 years. During his time at DBT, he taught countless young men to earn their livelihood as auto mechanics. In addition to serving as shop master, he also serviced the community cars and worked on donated cars to restore them to working condition.
At Don Bosco Tech he was well known by all the students and staff for always being cheerful. He had a simple way of living Salesian spirituality marked by his love of the young. He always sought to serve his community, which included serving and cleaning up from meals. Throughout the school year, he would collect coins so that he could donate them to Salesian Missions. Whenever someone would compliment him, his reply would simply be, "I try to be good."
In 1993, Bro. Bernie was assigned to the Blue Gate Residence in Stony Point, NY, to care for the elderly and sick Salesians. In 1999 he was assigned to the Marian Shrine. After making a positive impact on the lives of many young people and confreres, Br. Bernie passed away on February 20, 2015.