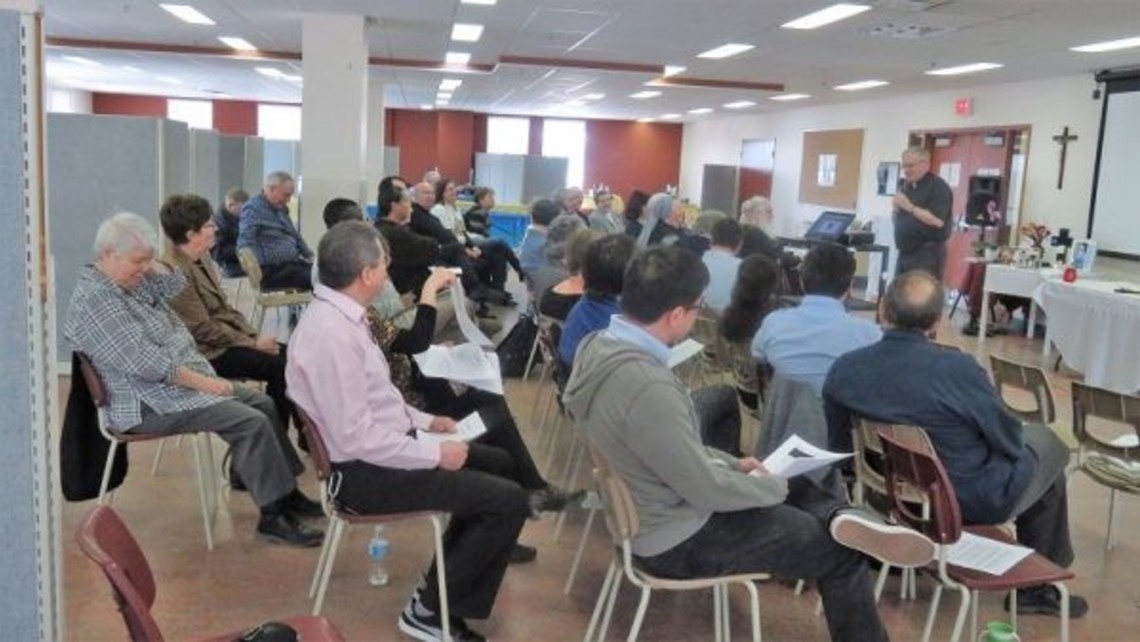 (Montreal, Que. – April 9) – Canada's Salesian Family Day took place in Montreal on April 7 at the Salesian Youth Centre. It was attended mostly by Salesians, Salesian Sisters, and Salesian Cooperators from Montreal, Cornwall, and Sherbrooke.
The theme studied was the Rector Major's 2018 Strenna. Besides the presentation of a few key documents of the Salesian Family Days of Spirituality in Turin last January, Fr. Iguintz Calixte and Salesian Cooperator Diane Ruel spoke about their experience of listening and accompanying.
The day concluded with the Eucharist of Divine Mercy Sunday.