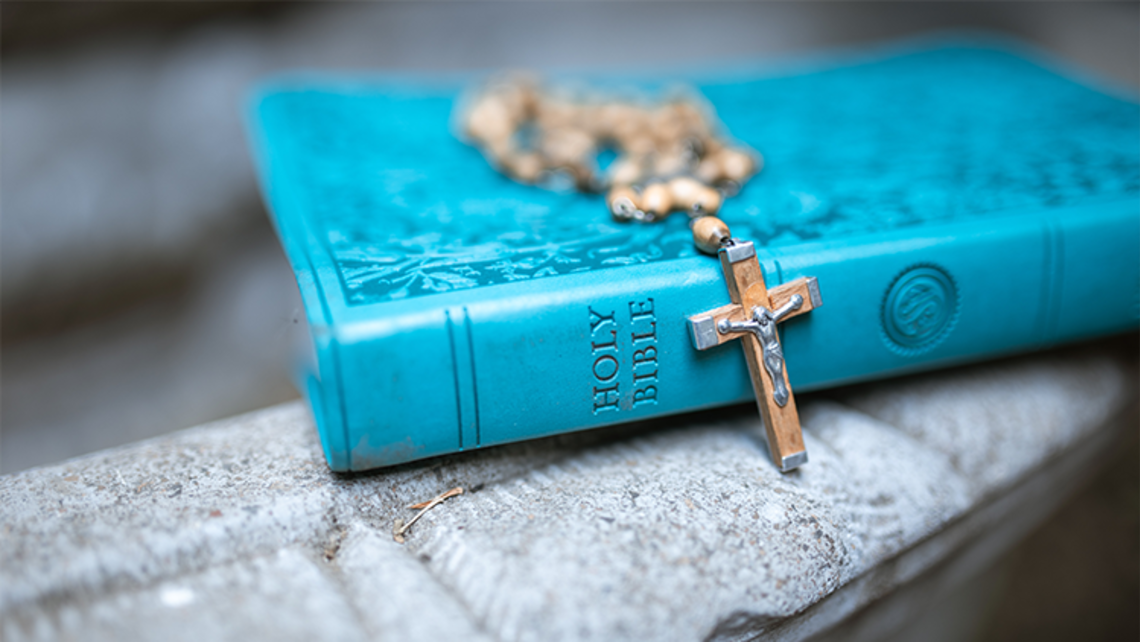 By Sr. Alphonsine Roy, FMA

Initially, the Rosary was animated by the ADMA groups of Cornwall and Montreal. Right from the start, we didn't want anyone to feel left out, so we had the Rosary in French and English. The PowerPoint presentations included English, French, and Spanish versions of all the readings and meditations. Other members of the Salesian Family also joined to animate the Rosary so that it was also led by a Volunteer of Don Bosco, Salesian Cooperators, and the FMAs. Moreover, we were joined by Past Pupils and other friends.

At first, we recited the Rosary to pray for an end to the pandemic. It quickly became a meeting place, and we got to know each other a little better. Although the Rosary started at 7:30 pm EDT, we signed in a little earlier, just to hear what the others had to say. We heard of some health issues and so we included that intention in the Rosary, too. And we got a chance to celebrate birthdays and to hear of the little headaches of our daily lives. The circle of prayer widened at times, as some husbands joined their wives, and some children joined their mothers. It was truly as if we were being gathered under the mantle of our Blessed Mother as one happy Salesian Family, coming together in communion. Suddenly, some people who were in lockdown and alone had a living room full of people. No, not people, friends, as we forged friendships through this daily ritual. And we all came together to pray! This gathering nourished us not only spiritually, but also emotionally.

When the two weeks that we had been assigned came to an end, we wanted to continue. So, we met regularly for the Rosary and fellowship every night since May 1 and continued through May 31. In addition to the Rosary, we had two very special Masses. On May 13, the recitation of the Rosary was followed by a virtual Mass for the Feast of Mother Mazzarello. On May 24, following the Rosary, we had a virtual Mass to mark the Feast of Mary Help of Christians.

We are truly thankful to have had Zoom, which enabled us to unite the members of our Salesian Family across the miles. We are so blessed!