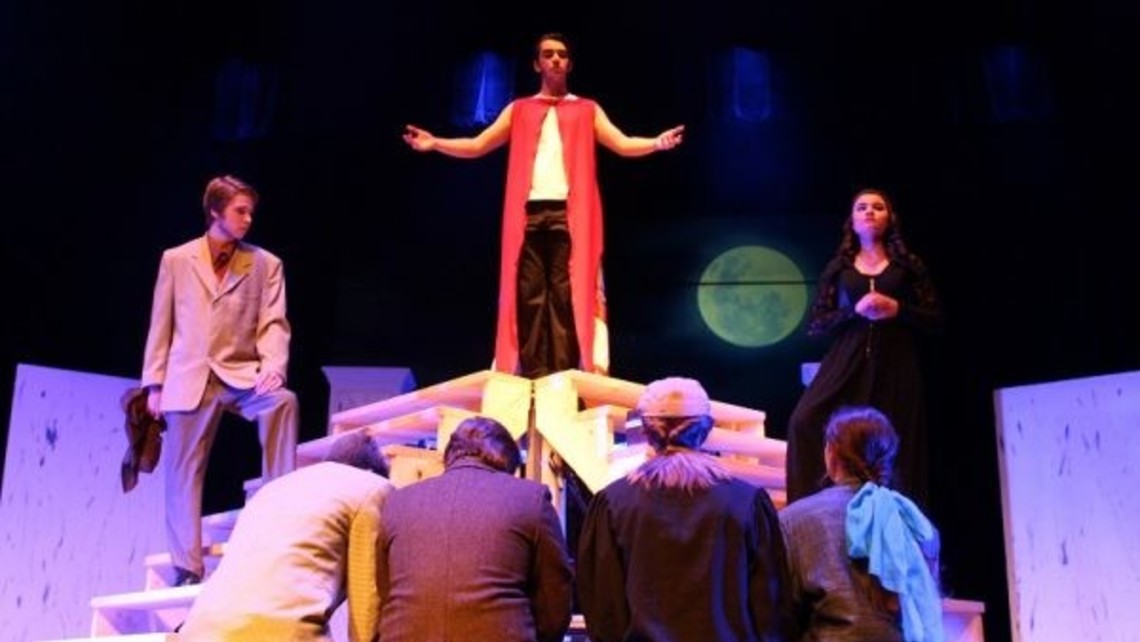 (Sherbrooke, Que. – April 9) – The place of theater and music in Salesian pedagogy is well known.
During the present school year, six plays (dramatic works?) have been presented by the students
of Le Salésien in Sherbrooke, including the musical Scrooge.
On April 6, at the school's Centre Québecor they acted out Caligula, by the famed French author Albert Camus. It was brilliantly performed by ten actors of the Opsis troupe.