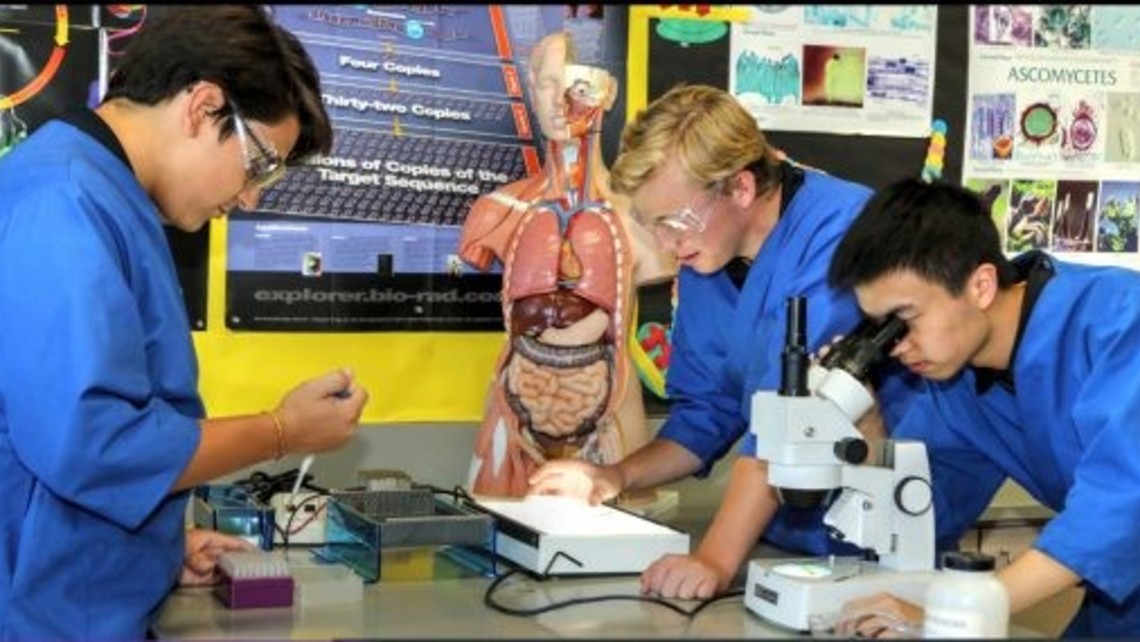 New Technology Major Starts in Fall 2019
by Karen Krynen
(Rosemead, Calif. — October 15) — Don Bosco Technical Institute has announced that it will add a Biological, Medical & Environmental Technology (BMET) program to its existing five STEM majors starting in Fall 2019.
"Biotechnology is one of the fastest growing job sectors in the nation," said Principal Xavier Jimenez. "And, because Bosco Tech is located in the Los Angeles area—the second largest bioscience industry cluster in the U.S.—BMET is a natural extension of our established STEM program."
"Our BMET courses will prepare students for advanced post-secondary studies in health care, environmental engineering and biomedical research," Mr. Jimenez continued. "This new program will further the Tech's long-standing reputation as the premier Catholic STEM in the state."
Through the curriculum, BMET students will explore several areas, including genetic and pharmaceutical advancements, environmental awareness, agricultural developments, biomedical informatics, biomanufacturing, health care improvements, and social responsibility.
The BMET program joins the school's existing technology majors: Architecture & Construction Engineering (ACE); Computer Science & Electrical Engineering (CSEE); Integrated Design, Engineering and Art (IDEA); Media Arts & Technology (MAT); and Materials Science, Engineering & Technology (MSET).
October 25, 2018 - 4:56pm