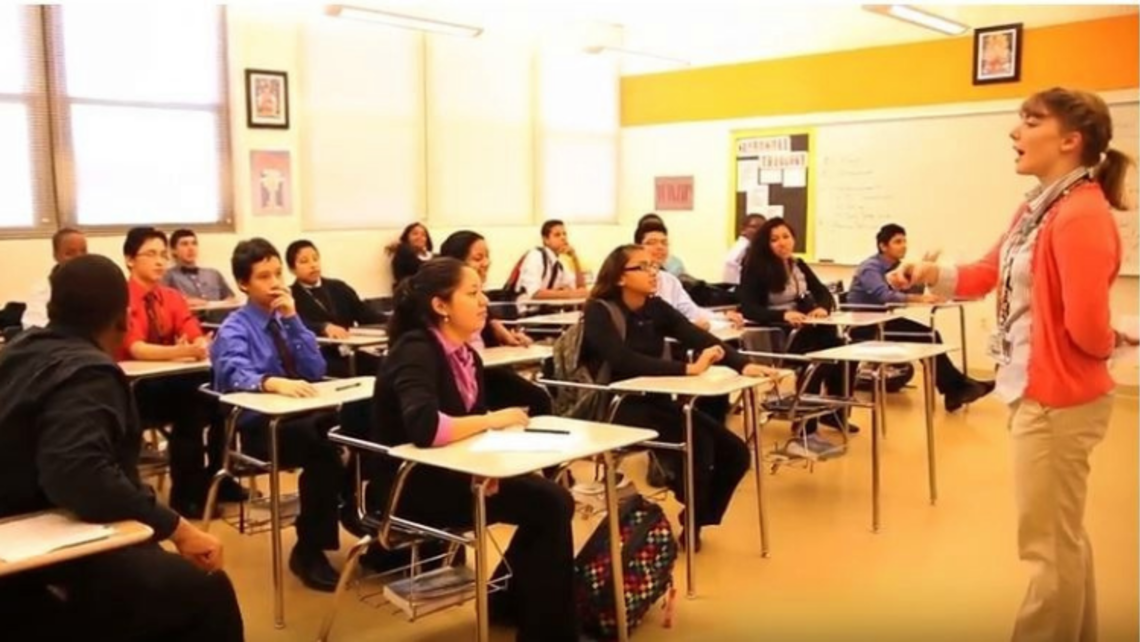 By Sr. Kelly Schuster, FMA
What are things most people think of when they say they want to be a missionary? Bring the message of Jesus to others while experiencing a different culture, learning a new language, eating new foods, placing yourself outside your comfort zone, etc. I could check off all those boxes (or at least attempting a new language). Usually, we also think of a different country with all these experiences, that box I did not check off on my mission assignment. I did not leave the country—in fact, I went straight to our capital.
How can someone have a mission experience and stay in their own country? Well, the area I was in was not like the environment in which I had grown up. When I arrived in Washington, D.C. and served in Don Bosco Cristo Rey High School (DBCR) with a blend of South American, Central American, Caribbean, African, Brazilian, and African American students, to name a few, I did feel outside my comfort zone. I also loved it!
Having experienced what made us different, I also was able to see what united us together—Jesus Christ. Now that is not to say that everyone was of the same faith tradition, but, in a Salesian environment, we believe that everyone is brought there by the Blessed Mother. No one ends up in a Salesian school by accident, and I did not end up at DBCR by accident either. Jesus would speak to me through my students every day as I learned, grew, and matured in my faith and attempted to share that faith with those around me. The students themselves could see that I should be a Sister before I was even ready to admit it.
Not all missionaries are called to religious life, but I was—I took vows as a Daughter of Mary Help of Christians because Christ called me to continue my missionary vocation through consecrated life. I am called to be a missionary not only to the young people I serve, wherever I serve, but also to my Sisters in community. I am challenged to see and delight in what makes us different and take comfort in what unites us. All parts of the Salesian Family are called to preach the Gospel wherever we are sent; it doesn't have to be in a different country. St. Francis de Sales gave the advice to "Bloom where you are planted." That sums up the missionary experience as a domestic SLM and continues to shape me today as an FMA.