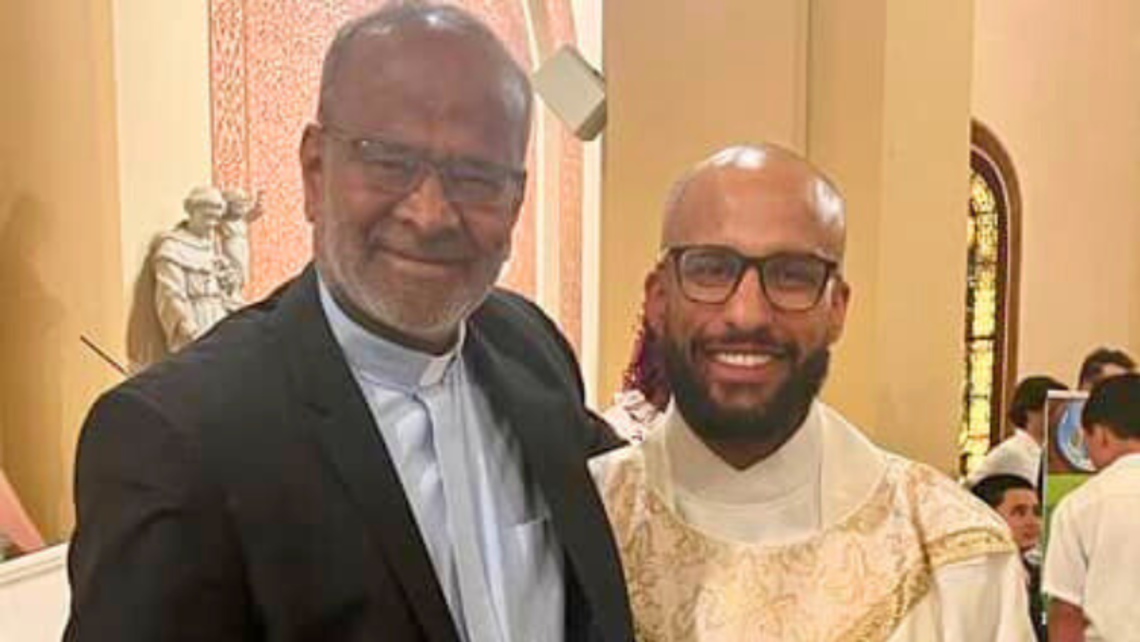 Dear Confreres,
Over the past few weeks, I have shared some reflections on the themes discussed at the team meeting with the Rector Major and members of the General Council in Peru with you. The 10 or so presentations were not only for personal enrichment but they were chosen to help province leaders animate and govern. I have shared them with you so that together we can offer a vibrant experience of the Salesian charism in all our presences. The last theme is Missionary Vocations—Accompaniment, Discernment, and Formation.
On the horizon, we see the 150th anniversary of the Salesian missionary expedition to Argentina. Plans are underway for a Continental Missionary Congress in November 2025. More than a remembrance of a historic event, this is an occasion for renewing the missionary spirit in each of us, which Fr. Viganò confirmed as "an essential element of our charism." When Salesians live with a missionary spirit, they share their faith and love for Jesus with passion, in a way that is convincing and attractive. They are willing to go beyond their comfort zones to serve others. When this missionary spirit is absent, we can easily fall into an attitude of self-centeredness, survival, and mere maintenance of a work.
Fr. Alfred Maravilla distinguished between the missionary spirit, an essential element of the charism, therefore lived by all Salesians, and the missionary vocation, which is "vocation within a vocation." He noted that all provinces should be ready to send and receive missionaries. Missionaries come from every continent and are sent to every continent.
The celebration of the 150th anniversary of the missionary expedition to Argentina reminds us of the many reasons we have to give thanks. With missionary zeal, the Salesians are now in 134 countries, serving young people living in poverty and at risk. With that same missionary enthusiasm, we dedicate ourselves to meet the new challenges of young people in our works today. Attentive to the many young people still waiting to receive the Good News, we consider how we can welcome the participation of many others, especially young people themselves, in living the Salesian missionary spirit. To what new frontiers does God want to send the Salesian Family in the near future?
As part of the renewal of the missionary spirit in all Salesians and Salesian presences, each of us is invited to reflect on his vocation and consider if God is calling him to be a missionary ad gentes, or maybe to become a professor of missiology. As Salesians in Canada and USA, we can discuss with our two mission offices how we can better collaborate to raise awareness and resources for the worldwide Salesian mission. The ministry to immigrants has been a consistent part of the Salesian mission in Canada and the USA. Can we better qualify ourselves and renew our perspective for this very real way of living the Salesian mission in our province? The digital continent can also be considered missionary territory for us. Fr. Alfred invited us to dream of new presences, even including Alaska on his list! (He forgot to include Hawaii.)
Six months ago, after the Rector Major's visit to the SUO and SUE provinces, I presented a challenge to cultivate among our young adults a missionary perspective to each SDB community, so that by the end of 2023, each community can present a candidate for the SLMs or one of the groups of the Salesian Family. This is a dynamic way to celebrate the visit of Fr. Ángel on the 125th anniversary of SDBs coming to the USA. Let's enkindle the flame of missionary zeal in our young adults, so many more young people and their families will hear the Good News. At least one candidate from each Salesian presence by the end of 2023. At the end of this month, I will give a progress report about how each SDB community is responding to this challenge.
Thanks to the SDBs from other provinces who serve in the Salesian mission in the SUE province. Thanks to confreres from the SUE province who are now in other provinces. May all of us live with passion for Da Mihi Animas Caetera Tolle.
The Rector Major and General Council will begin their summer session soon. Let's support them with our prayers.
Fr. Tim Zak