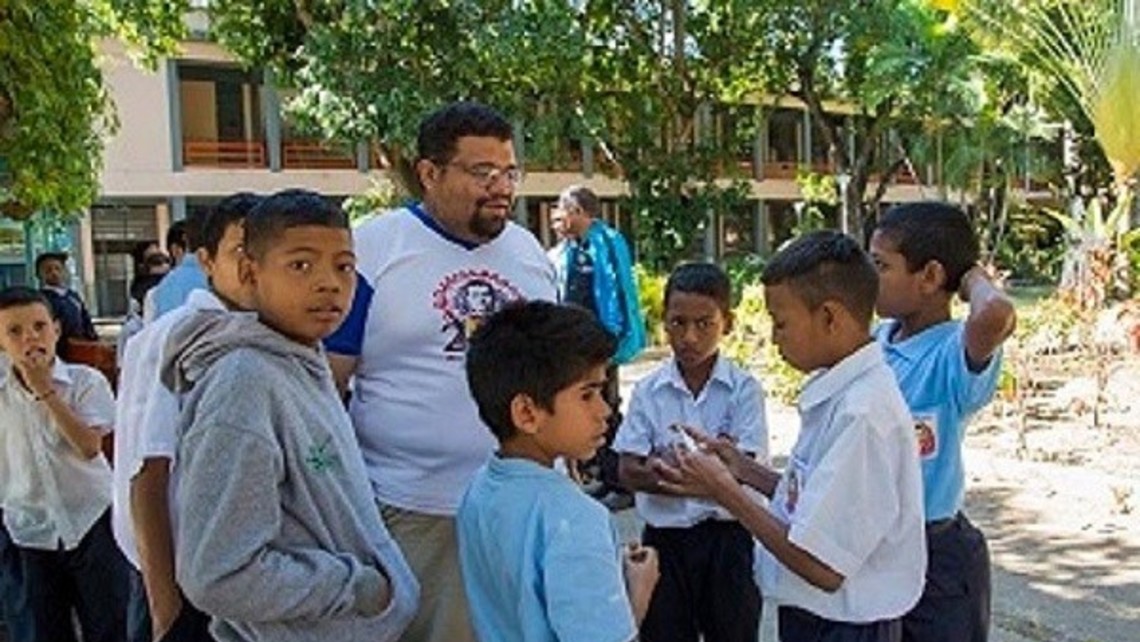 (ANS – Caracas, Venezuela – August 10) – Dolorita is an infamous Caracas neighborhood on account of its delinquency problems. Every day, incidents of robbery, violence, kidnapping are reported.
But where social conditions stifle development, some young people find friendships and environments that can contribute to their maturity. This is the case of Pedro (a pseudonym), born in 1992, who "grew up in the bosom of a large and affectionate family, full of joy and the presence of God," as he himself says.
The local parish, established in the 1980s, is named Addolorata, i.e. "Sorrowful" or "Pained," as tradition commemorates the vision of the Virgen de Los Dolores in the Guaire River.
"As a child, I participated with my mother at the processions and religious activities in my neighborhood," Pedro remembers affectionately. Stirring up a religious call after the first Communion at 10 years old and Confirmation at 16 was the meeting with a youth group celebrating Christmas along the street. It was run by Wilfredo Rodriguez, who invited Pedro to attend the missions of the Holy Week. "Providential! I began to feel the vocation of being with the Lord and following him more closely."
The Salesians accompany Pedro in his search for faith. Vocational discernment takes on through the Salesian Agricultural School of Barinas where, thanks to a second key figure, Roberth Gomez, Pedro is experiencing an intense sharing of the charism of Don Bosco. "I have deepened the missionary dimension with the fundamental option for the poorest youngsters."
Pedro's journey began by taking him through the prenovitiate at the Felipe Rinaldi Institute, then the community of San Fernando de Atabapo in the Venezuelan Amazon, where Fr. Darwin Vasquez was his third guide.
At Sacred Heart of Jesus novitiate, he is studying the Salesian Constitutions. "I feel privileged and grateful to God for his great mercy and for the love he has had at all times of [my] life," Pedro confirms. He adds confidently, "Beyond my fears and insecurities, I want to continue to answer 'yes' to the plan of love that God has for me."
That plan will bring Pedro, after postnovitiate to Los Teques, to take care of the new generations of Dolorita. His human and spiritual witness will be important for helping young people live in a place where violence seems to have become predominant and is dangerously associated with the degradation of the environment as a whole.
To "supervise" Pedro's mission, Mary Help of Christians—the "Sorrowful Virgin"—will be at hand ready to offer hope!
For more information: www.missionidonbosco.org